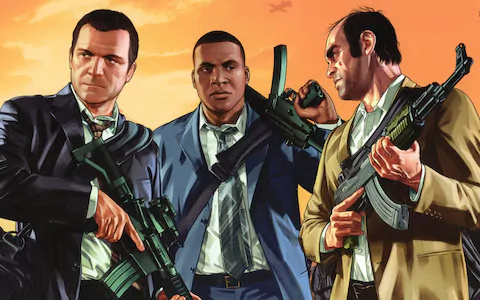 Rockstar Games is working on a new Grand Theft Auto, but the next entry in the series is reportedly a long ways from release, and may take on a different scope due to alleged changes at the Red Dead and GTA studio. From a report:
An anonymous source close to Rockstar Games has confirmed to IGN that the Red Dead Redemption 2 company is next working on a new entry in the Grand Theft Auto series, as first reported by Kotaku. Kotaku's report, which places a larger focus on workplace changes allegedly happening at Rockstar following the massive discussions on crunch in game development that centered around Red Dead Redemption 2, also notes, however, that the next GTA is "early in development."
The report further goes on to explain that, due to the changing nature of conditions at Rockstar, the company is considering ways of altering production to avoid similar crunch issues. One such plan is to allegedly have the next GTA, whether it be called GTA 6 or some other title, be "a moderately sized release (which, by Rockstar's standards, would still be a large game) that is then expanded with regular updates over time, which may help mitigate stress and crunch.
" Of course, given that the next Grand Theft Auto is early in development, it remains to be seen how the later parts of development could affect these plans to curb crunch, the process by which developers work frequent overtime in order to hit certain release dates and milestones.