NEW LOGO ADDED
- As you can see above, a new logo has been added, and thanks to @Techno_Ash for the logo and a new ideas. Kindly visit and say thanks, we took V2. Visit Here
NEW THEME ADDED
Added new theme, Ghost, a cyberpunk theme

You always have the toggle option to switch to the Bright or Ghost Dark theme by clicking on it.
3 NEW FEATURES RELEASED
Gifs component that allows you to search for gifs and easily add the best one to your post.

Personal Message Bubbles A theme component to change the style of the personal message posts to bubbles to help distinguish them from topics.

Raw post button A component that will add a button to the post menu. When you click the button, you'll get a modal / popover with the raw (markdown) version of the post.
User Of The Day/Week/Month
Visit Here https://onehack.us/u
A Filter with a specific date/group/trust level to check how much a user posted how much likes he/she got in the selected period.
You can see the created topics shared by members, and who got maximum likes and attention on their shares.
Logo & Theme Button: Simply check the image below:

Gif Feature: How It works:
This feature works, For Thread/Topic + Posting A Reply.
Click and search gif by type basic keywords.
Once you see what you're about to use, Click on it and post.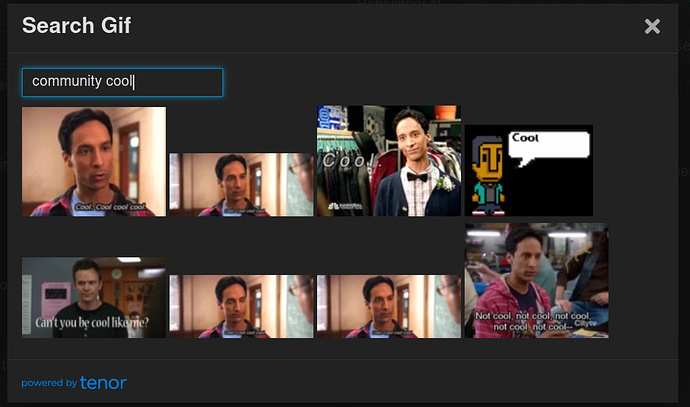 Personal Message Bubbles: How it works, Obviously when you chat with friends or members via Inbox (Personal messages) Here how it looks: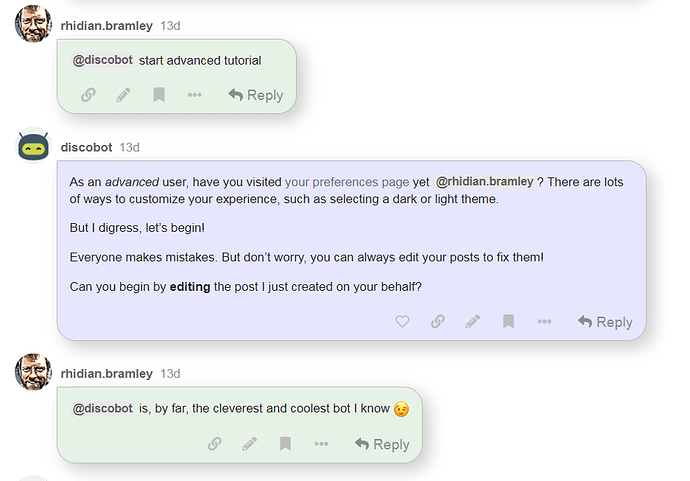 Raw post button: How it works, simply click the button that available underneath of topic. see how it looks & where it is: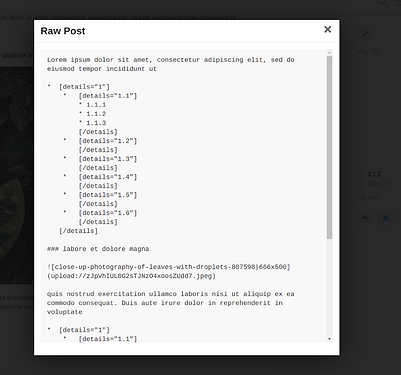 User's Performance: How it works:
Click on your Avatar and click > Users
Here you can see the top members under selected date, group, trusted level.
Simply, use the filters drop-down menu, date/time menu to generate the results.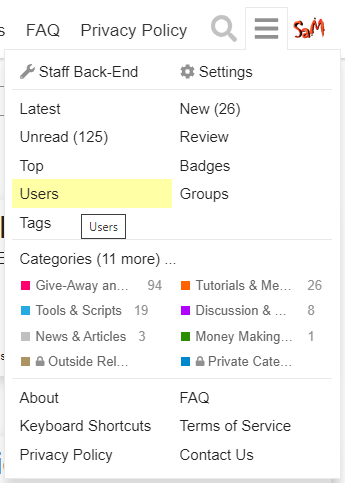 TIP: To become the Topper, Contribute and post the best as much as you can. (But read the FAQ first)
NOTE: You can click on Text-Links and read further more about features on Discourse. And Click on images to enlarge them.
A Few Changes: Quick message removed! for desktop for mobile it's available.
ENJOY & HAPPY LEARNING!
Regards, SaM & OneHack Team!