NEW FEATURES ADDED:
Saved Searches (Right-click & Open in a new tab)
Play Games (Right-click & Open in a new tab)
Overview:
Saved Searchest: There's a new section in your preferences where you can define your list of searches.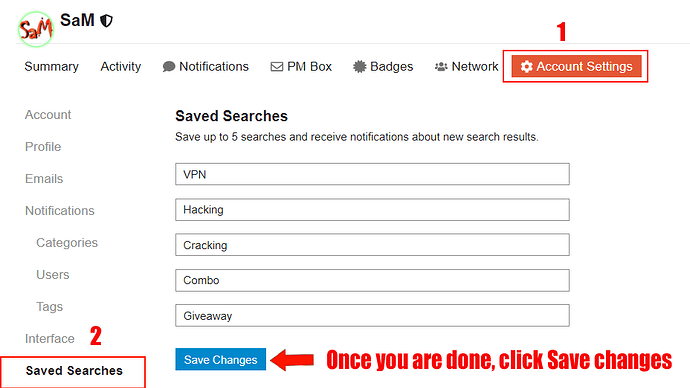 Once a day, your searches will be performed. If there are new results that you haven't already seen, you'll get a private message with a list of links to the posts. If you want to get an email notification, be sure you've enabled "Send me an email when someone messages me" in your email settings.

One private message will be created for each of your search terms. Notification of new results will be posted as replies in the corresponding topic.

We've enabled it for minimum trust level 2, so give it a try. trust level 2 means > Basic User < rank.

You will get the Notifications like this: Simply click and get what's new under those subjects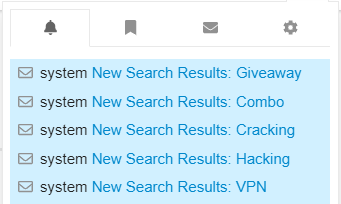 Play Games: We have released the Official Owl game for our 1Hackers, you can even play more games online from the gallery of the instant game. Go ahead and check it out.
You must log in to your Facebook account to play games and save games to play later time and saving games profiles to play where you've last left the stages.

Play Games button can be found under each of the Topic you visit:

You also have Quick access to Play Games from the Home page:

Screenshot of an Owl Game: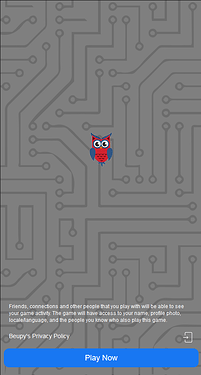 NOTE: Whether you click on the Play Games button from Topic or via Home Page, always open in a new tab, because if you click, it will redirect you to the Facebook on the same tab.
FEATURES AND CHANGES WE MADE RECENTLY:
Kindly, visit these, and get to know what we have released recently if you have missed them so far.
STAY TUNED, WE WILL UPDATE MUCH MORE IN THE FUTURE!
HAPPY LEARNING & ENJOY NEW FEATURES
Regards, OneHack Team!