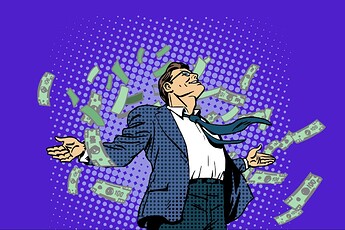 Money Making Tips | 45 Tricks
Tips & Tricks:
Participate in online surveys.
Review products (movies, products, music, etc.) for online sites.
Work for online retailers.
Become an online travel agent.
Sell lesson plans to other teachers.
Offer calligraphy services for wedding invitations, cards and other stationery.
Participate in online focus groups.
Write and sell a book.
Sell social media posts or ads for online companies.
Evaluate search engines for companies that want to know about user experiences.
Create videos and earn money through advertising.
Provide transcriptionist services.
Rent your music equipment or studio space.
Sell home-baked goods. (check city and state requirements)
Rent your parking space. (check city and state requirements)
Buy items from a flea market or yard sale, restore them and sell them online.
Sell your old electronic devices, such as phones, monitors, etc.
Sell your troubleshooting skills.
Sell your photography on stock photo sites.
Start a dog walking business.
Launch a virtual bookkeeping business.
Sell translation services on freelance platforms.
Sell your crafts online.
Obtain a remote technical support role.
Start an alteration or custom sewing business.
Rent out a room in your home. (check city and state requirements)
Rent out your car to travelers or people who don't own their own vehicle. (check city and state requirements)
Refinish furniture and sell it online.
Test mobile applications.
Become a social media influencer.
Sign up as an online mystery shopper.
Work virtually for a company.
Grow and sell produce. (check city and state requirements)
Become a voice-over artist.
Create your own mobile application.
Teach online music lessons.
Design and sell T-shirts online.
Pursue a medical coding and billing position.
Manage a website.
Offer online or social media advertising services.
Create and sell woodworking projects.
Cook for special occasions or prep meals for others. (check city and state requirements)
Create an audiobook.
Create a dropshipping business.
Buy and sell domain names.
Happy learning!