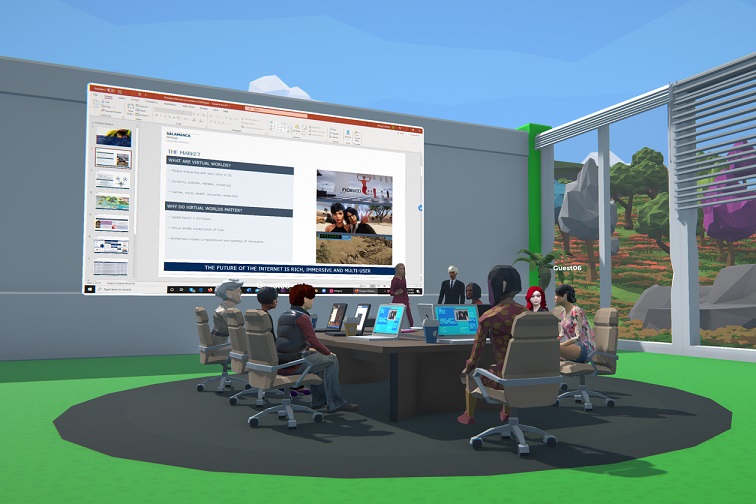 An anonymous reader quotes a report from The Wall Street Journal:
Stay-home orders and the shuttering of workplaces have given corporate employees some respite from getting dragged into time-wasting water-cooler conversations. But some companies and their employees don't want to leave everything about the office behind, it turns out, and are replicating their offices in "SimCity"-like simulations online. File-transfer service WeTransfer BV opened its virtual space on May 1, almost seven weeks after closing its physical offices in New York, Los Angeles and Amsterdam as part of the global effort to slow the spread of the new coronavirus.
Graphics reminiscent of early "Tomb Raider" videogames depict a version of the company's Dutch headquarters, adapted to include pool tables, techno music and in-jokes such as a "memorial" library named for the very- much-alive chief creative officer. Staff roam around in the form of avatars such as robots and panda bears. Gordon Willoughby, the chief executive of WeTransfer, said the platform helps provide the social experience of office life in the way that Zoom calls and Slack have replaced business meetings and desk-side chats. That is particularly valuable for recent hires, he said. […] Although clients can use Breakroom to create their office utopia, the platform also enables real-world elements such additional privileges for senior staff. In Sine Wave's own virtual world, senior members can lock the boardroom, which is located on top of a hill overlooking the rest of the office.