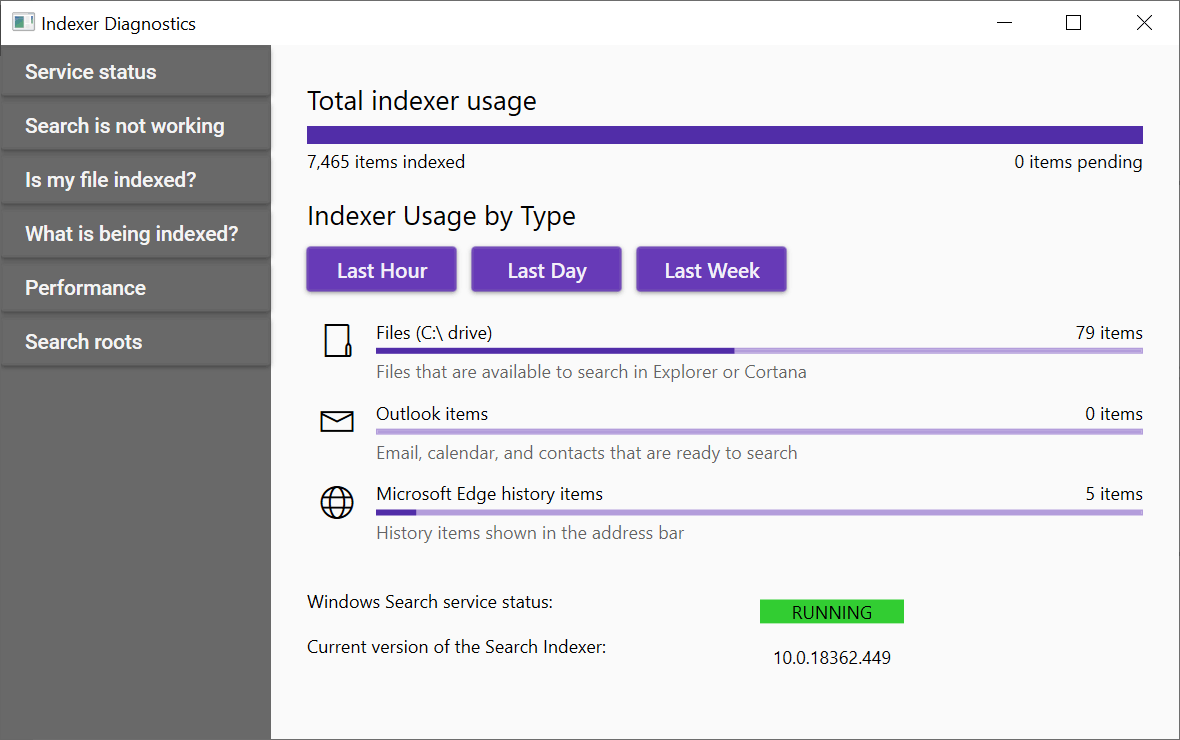 Microsoft released a new application for the company's Windows 10 operating system recently that helps administrators troubleshoot Windows Search related issues.
Windows Search is a core part of the operating system as it assists users in finding files, e.g. documents, images, or executable files, on devices running the operating system.
While search works well most of the time and for most users, especially when it is used to find items that are indexed by default, it is know to cause troubles and issues at times.
Microsoft changed search in Windows 10 significantly; first by merging it with Cortana to push the digital assistant (which did not work well), then by adding features such as web search or top apps to it that barely anyone found useful.
Some Windows users help themselves by installing third-party search applications such as WizFile, Everything, or FileSearchy to find files blazing fast and without the delay that Windows Search is known for.
Some users, especially those in corporate environments, may not be able to use these third-party tools. Microsoft released a new diagnostic tool recently for Windows 10 to analyze search indexing issues.
Read more here and get the tool:

enjoy!