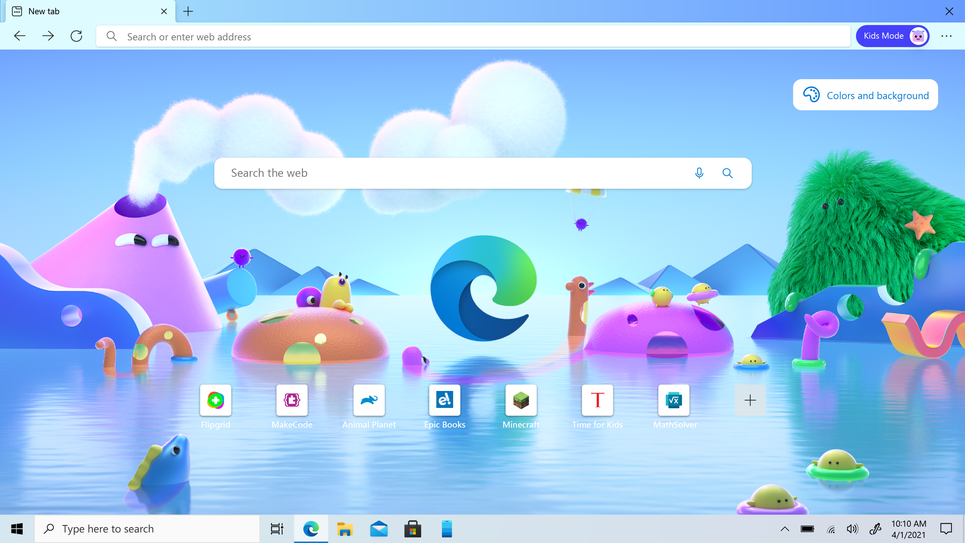 "In Microsoft's ongoing endeavor to convert people to its rebooted Edge web browser, it's launching a new Kids Mode that makes it easy for parents to control how their children surf the web," reports Gizmodo:
Parents have the choice between two versions, one for ages five to eight years and one for ages nine to 12 years. Both enable the strictest level of tracking prevention in Edge and Bing SafeSearch by default to filter out adult text, images, and videos from search results. The only difference between the two age ranges is that the older one includes a newsfeed with curated articles from MSN for Kids. Don't worry though: It focuses on more kid-friendly topics like fun science and animal facts rather than breaking news and politics, Microsoft said.
Kids Mode also restricts what sites kids have access to, with roughly 70 popular kids sites allowed from the get-go (any additional allowable sites have to be added to the list individually). If a child tries to view a site that's not on that list, they're met with a cutesy block page, pictured below, that prompts them to ask an adult for permission.