There is alot to digest. Have a look!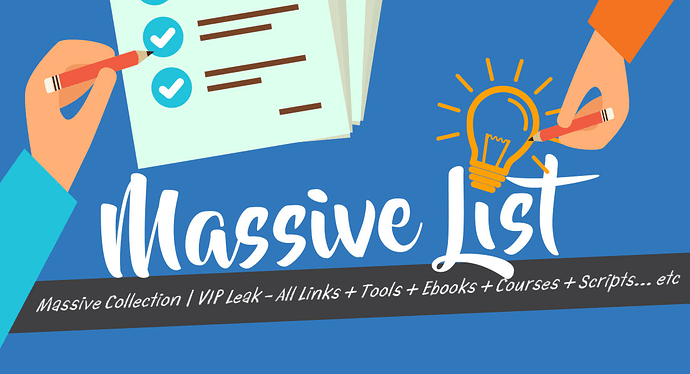 Massive Collection VIP Leak - All Links + Tools + Ebooks + Courses + Scripts… etc.txt (98.1 KB)
thanks for sharing but if you don't mind those links n info are in huge mess so can you upload in proper rows thanking you
copy text from TXT file and paste in Word File you will get it sorted

if you don't mind sarah can you share me source website.
Use Notepad++ . No need for copy paste.
Massive list indead! Thanks!
if you don't mind sarah can you share me source website.
Awesome share.
Thanks a lot Sarah.
Guys help me. How i can open these links in Android whole thing is in txt. Iam new to these things.
Open in Notepad++, in order to get in orderly format and then you can copy and paste the URL in the browser you're using.
That is really is a massive list. Many many thanks😊
Copy the link and paste it to the search bar of any browser and enter. Here you go.
Thanks for sharing some great resources @Sarah.
Guys you can extract the URLs from the text by using something like browserling
1: Copy the text from the .txt file above
2: Paste into the browserling link below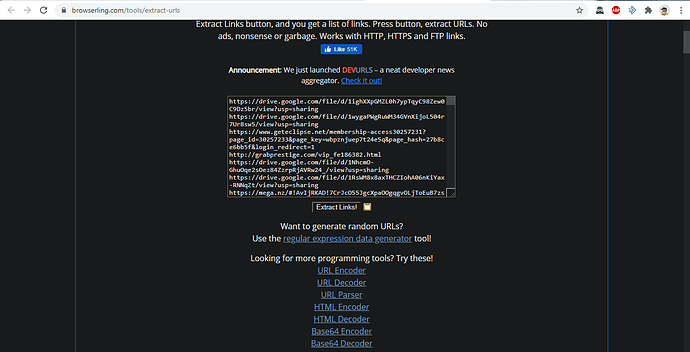 3: Click on extract links and Bingo!!
Now you can copy those links into your browser and enjoy!!