Install MetaMask or Trust Wallet and send there BNB (BEP20)
Go to: dogepunks3d.com
Mint one or more DP3D non-fungible tokens (THE LATER YOU MINT, THE MORE YOU PAY!)
Hold your DP3D and get rewarded everyday in Binance Coin (BNB): 5% from new mintings, 5% royalty from marketplace
THERE WILL NEVER BE MORE THAN 10000 OF THEM AND LATER EVEN LESS.
Everytime someone mints a new DP3D and everytime someone sells a DP3D you get a 5% cut from the mint/sale, meaning you do not need referrals because all DP3D hodlers in this eco-system get to share the cut.
In about 30 days will reach the break even point (BEP) so from there and on it is 100% risk-free but still you own a valuable and unique NFT that can turn into a potential $1,000,000 opportunity just like Crypto Punks and many other ape collections that are currently selling for millions on major marketplaces.
BNB rewards I got after 12 hours since I joined the pre-sale: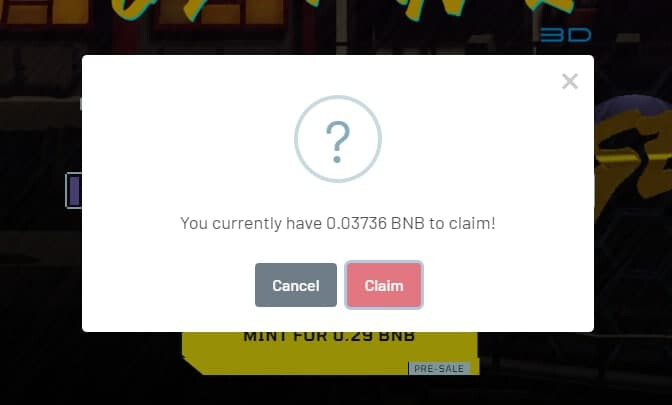 I personally bought some of these NFTs during the pre-sale for 0.29 BNB each and so far I got commons, rares and epics. The more you have, the more you earn, the rarest is your DP3D, the more you earn.
This project is one of a kind because it is one of the very few deployed on Binance Smart Chain (BSC) and the only one to allow it's hodlers in future to combine two DP3D into a new rare one, making the total supply even more scarce, making prices to skyrocket. Later this year, when minting process is complete, we will be able to enter the Dogeverse and its social hub in order to interract with other hodlers as well as to play to win real money.
Enjoy!