Most PDF reader like Adobe Acrobat and Foxit reader eat a big chunk of your CPU and can make your CPU overflow especially if it is a low spec PC but they also provide a whole lot of features. But for those who only want to simply view PDF, Sumatra PDF reader is one of the most lightest and most easy to use PDF viewer.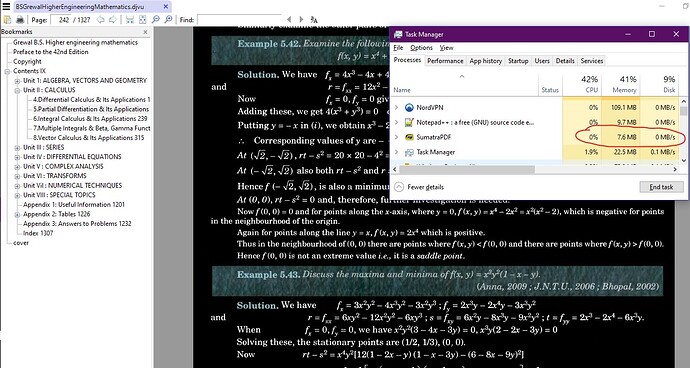 Download page link: https://www.sumatrapdfreader.org/free-pdf-reader.html
The UI is very simple and you can use a ton of shortcut keys to make viewing easier.
You can also go full screen dark mode which is exactly not a dark but only a colour inversion. So white will be replaced with black and vice versa. For color inverted mode, go to advanced settings which will take you to a txt file and just switch these two values show in the image below and save the txt file.