Facebook is one of the biggest world social media networks and this is the best platform for an eCommerce business to promote its product. If the eCommerce ads are tuned well, they can be useful for any e-commerce business and can get a good amount of sell. You may get surprised, but all the money you feel you haven't earned are possibly somewhere there.
This playground is a Wonderland for business as it counts more than a billion registered users, and we are sure, there is a good number of people who will like your products. Facebook is the place where you can target your buyer directly by using Facebook Ads. You can target your buyer by their interest in a product.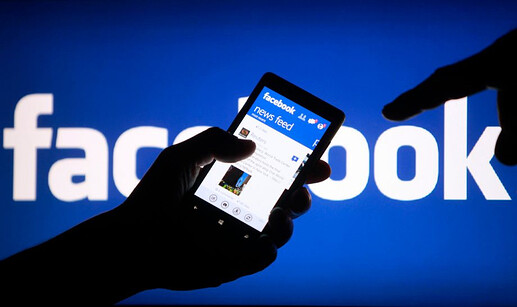 How To Use Facebook Ads for Ecommerce Website?
So, we expected that you are still here to know the secrets about how to use Facebook ads to your benefits. Find a comfortable place and study the best practices we have collected for you.
Advertise several products at once
If you are new in the market, Facebook is the best place to promote yourself to your buyer. By running ads by using product images or videos, you can target your customers easily.
It can be useful at least because the more products clients see, the more possible the ad will be clicked. Different functions of the item can be demonstrated as well.
The companies that implemented this software confessed their CTR has tripled, however, don't be so positive as other factors may influence your campaign that's why magic may not happen.
Launch retargeting campaign
Retargeting features always work when users check your ad and won't react on it.
E-commerce business owners will tell you that carts left with products are an often case. It is high time to correct it and finish the process. The reasons for leaving your page can be different: from distracting attention with a video with a cat to something important in real life.
What you should definitely remember is that such a kind reminder should be done at the right time. you will have more conversions the next day after leaving the cart, than in a week.
Have you heard about pixel?
This technology will help you to know what visitors do on your website after filling an order form. Your ROI will be estimated more precisely and you will have more information about your target audience.
With the use of Facebook pixels, you can retarget your audience. That's the best thing about pixel and many big E-commerce companies are using it.
Note: Adopt pixel before the campaign launching. It will help Facebook to know more about people applying to you.
Use videos for your ads
Create a product video that can present your brand in front of your buyer. Video content can easy to under for buyers.
Video content is more preferable on this network, which means videos are more likely to appear in the newsfeed of people you are interested in.
Besides, videos are more entertaining and vivid. You can show the functions of your product, how it works and so on. Photos simply lack this option. And, actually, people themselves are more loyal to this type of content.
Offer discounts
People always want to buy a product with discounts, try to sell your product with a great discounted price. Let's confess, we all like discounts as we want to buy desirable goods for less price possible. People sometimes are thinking of buying something, but the full price is hardly affordable and they are ready to consider sales options only.
You may offer a discount as a welcoming bonus for new clients.
Sure, nobody wants to offer price reducing to kill his business, so think how to have it both ways. All the settings are available in the offers section.
One curious feature of Facebook is that the same as reposting, it can show who has already taken your offer. This social proof is a signal for people that your offer is real and they can get it as well.
Add messages, not about sales at all
It may sound strange for discussing e-commerce strategies. But let me explain to you something, why it will work. People see ads calling them to buy something too often and, logically, tend to escape them as well as sources distributing this.
Your company should be associated with a safe place where one can be entertained or offered interesting and useful facts without offers to buy anything. You can give some information about your brand, for people just to understand who you are and some related event to you like a fashion show or competitions you organized.
Bottom line
The methods are not very difficult, but highly effective. You may not believe success hasn't come to you immediately, but it doesn't mean you should reject Facebook from playgrounds for your campaigns. It can be a signal that you should think about how these strategies can be modified for your business needs. So, use Facebook ads for your E-commerce store effectively with the tips given above and increase your revenue.
ENJOY & HAPPY LEARNING!