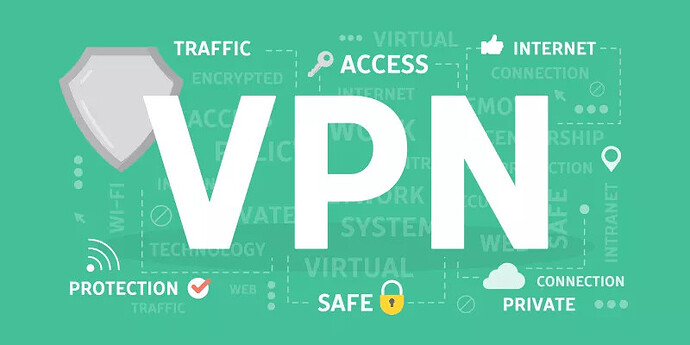 A VPN is a tool that is used to help hide your IP address when going online. Most VPNs work very well, however, not all VPNs are reliable. There are lots of different VPNs available today, some are much safer than others. Fortunelords says they have identified the best and safest free VPNs.
VPNs are not just a security setting, they can allow you to access websites and platforms that normally are banned in your country. When using a VPN you have the choice of the country in which the server is based which makes your computer, or whatever device you are using to connect to the internet with, assume it is in that country.
For those who like to download and upload torrents running a VPN is important. Without running a VPN your computers or smart device IP address will be on display for other users to see. This makes you vulnerable to cyberattacks so having a reputed VPN service on your device is almost essential.
What Should I Consider When Purchasing a Safe VPN?
There are lots of VPN services online today. Average internet users often find it a bit overwhelming when having to pick the one that suits their needs. Luckily, many of the VPN applications available allow you to try the software for free before you purchase them.
Although some of these free trails only allow you limited access to the full product it will give you a good indication of how the program runs.
What should you look out for when running a free trial for VPN:
The running speed of the VPN
What the security settings are like
If they allow you to run the platforms or websites that are blocked from your country in which you are using the device
If the product is value for money
Will you require a browser extension to browse blocked websites
Is it compatible with your smart mobile device?
What are the security and privacy features available on VPN
Is the VPN user friendly?
Are you in full control over the privacy settings?
Does the VPN have a server in the preferred country?
Does the VPN have a kill switch?
Remember that there are lots of VPNs available, so you don't need to purchase the first one you come across. Try a few free trials before spending your hard-earned money.
What Steps Should I take to use a VPN safely?
If you decide to run a VPN here are a few tips to help you use the tool safely:
If the VPN you use has a kill switch, use it so that if your internet connection drops off, you won't automatically connect to another standard internet connection. The standard connection can expose your device, and make it vulnerable to attacks.
Invest in a decent VPN. Personal VPNs are not too expensive. Most VPNs offer you a monthly or annual payment package to make it easy for customers to pay for their products. Free VPNs tend to offer much fewer security settings than a paid full version.
Study the terms and conditions. We know it is not going to be the most exciting read, however, finding out what the VPN service will do with your data is very important.
Download the application to your smart device that is associated with the VPN. This will allow the VPN to run off your smartphone or tablet when connecting to the internet in a public WiFi network.
Don't assume that just by running a VPN your device is completely safe. A VPN purchased from a reputed company will offer you extra protection but none can guarantee full protection against cyber attacks. If you have a good antivirus package running on your device don't stop using it.
Conclusion
Most of us don't leave our cars unlocked or the doors of our homes unlocked so why should we make our computers or other devices vulnerable to hackers online. It seems like every day there is a new story of a business or a person having all their data exposed online. Lots of people lose their identity, personal data, banking information, private photographs, etc. to cybercriminals each year.Unfortunately, each year the cost of cyberattacks is growing. From 2018 to 2019, the cost of cyberattacks almost doubled. In 2018 the cost of cyber attacks was estimated to be around $3 million, however, that figure rose to $4.6 million in 2019. Purchasing a good VPN will help you boost your security when you connect to the web and help you protect your private data on your device. (Source: thetechrim)
Happy learning!