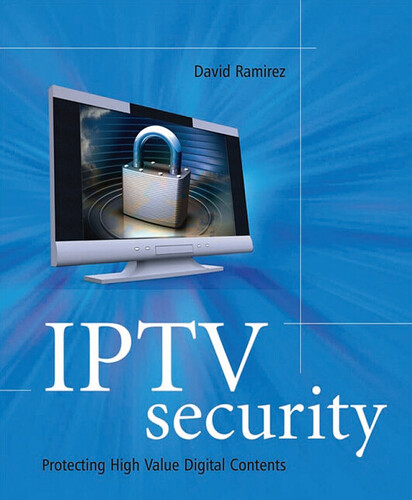 Introduction
Television is one of the inventions that has shaped the way society and culture has evolved in the past 60 years. Back in 1940, the first commercial television broadcast started a revolution, showing people of all ages how others lived outside their towns and cities. Television had a powerful effect, shrinking the world and creating a unified view of how things were. In 1969, ARPANET was created, and a new stage in communications started. Then, in 1983, the core protocol of ARPANET went from NCP (Network Control Protocol) to TCP/IP (Transfer Control Protocol/Internet Protocol) and the Internet was born.
Both the TV and the Internet have revolutionized the way we live. We now have
TV channels providing information 24 hours a day, and the Internet facilitating both
communication and commerce. Several common areas between the two have finally drawn
the technologies into merging, creating IPTV (Internet Protocol Television).
There are some differences between IPTV and IP video. Although the two terms are very
similar, there is a clear distinction in the way the market is using the two. IPTV can be used
to refer to commercial offerings by service providers with very close access to the subscriber
and offers a number of TV channels with a similar look and feel to standard television. IP
video is more common within websites and portals, offering downloadable contents and,
in some cases, even TV shows and movies downloaded on demand. If it has a number of
channels and acceptable quality, it would be called IPTV.
IPTV is a new technology that enables much more flexibility to manage contents and
facilitates direct interaction with the sources of content, improving the feedback and future
planning. The customer experience is greatly improved by allowing more control over the
type of contents immediately available, as well as two-way communication with content
providers.
Content:
1.1 Introduction
1.2 General Threats to IPTV Deployments
1.2.1 Access Fraud
1.2.2 Unauthorized Broadcasting
1.2.3 Access Interruption
1.2.4 Content Corruption
2 Principles Supporting IPTV
2.1 History of Video and Television
2.1.1 Television 10
2.2 Viewing Experience of Video 15
2.2.1 Line Scanning 15
2.2.2 Video Resolution 15
2.2.3 Number of Pictures per Second 16
2.2.4 Aspect Ratio 16
2.2.5 Video Compression Method 16
2.3 Video Compression 16
2.3.1 MPEG-2 17
2.3.2 H.263 18
2.3.3 MPEG-4 18
2.4 TCP/IP Principles 19
2.4.1 Addresses 19
2.4.2 Routing 20
2.4.2.1 IP Packet 20
2.5 Summary 21
Much more…
Happy learning!