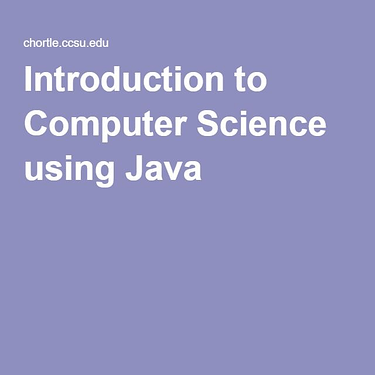 Introduction to Computer Science using Java
Bradley Kjell, Central Connecticut State University
This is a course in Java programming for beginners. It covers the fundamentals of programming, roughly the same material that is covered in a beginning programming course in a university or in a high school AP Computer Science course.
ENJOY & HAPPY LEARNING!
Appreciate the share & feedback! don't be cheap!