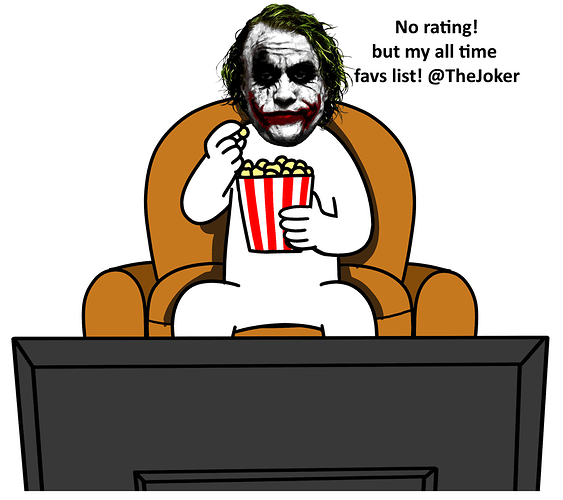 The placement is not from the best to the worst, but I liked all these movies, so no rating, just my favs!
---
Horror!
Thriller Movies
Science Fiction Movies
Action Movies
Shooting/Combat Kinda Movies
Fighting Movies
Animation Hero Kinda Movies
Jungle/Adventure/Nature Kinda Movies
Western Culture Movies
Money/Business Related Movies
Easy Watching Drama Movies
Comedy Movies
Religious Movies
Documentary
I'll update more as soon as I remember em!
Kindly use this thread to check on TheJoker's favorite movies list, If anyone wants to see people's Recommendations, what they have seen, and what their review is, Kindly check this thread: [DISCUSSION] What Are You Watching Or Have You Seen? All further chit-chat may rest there.