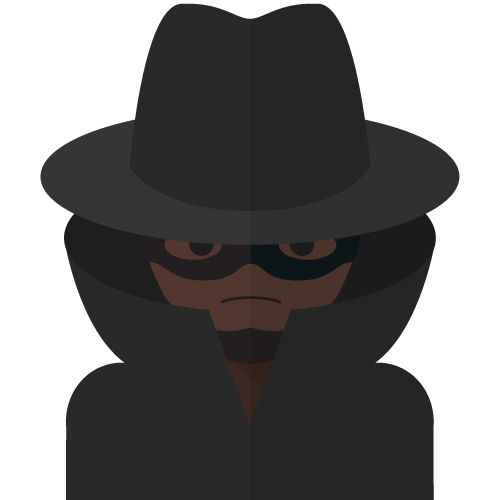 A computer is never truly secure , but with the help of tools/software we can make it difficult for today's hacker .
The whole idea behind this is to make it extremely hard to track you down and of course the sake of your privacy.
This tutorial is about 2 types of protection.
Offline protection
Online protection
First , we should get some offline protection. Offline protection refers to protecting your computer from viruses, trojans, root kits, etc. It may also refer to encryption, such as File Encryption, OS protection, and such. It is very important to protect your files because we can't always trust the ways of Online Anonymity. If it goes wrong, our offline protection should save us. Trojans and viruses remain a great challenge to our Anonymity. There are always trojans around and if we get infected, the attacker may use our machine as a proxy, and has full control on our machines.
Protect yourself against malware
Malwarebytes anti-malware
Is a computer application that finds and remove malware (viruses , trojans etc.) Made by Malwarebytes corporation.
Encrypt your keystrokes
Like the title , it's designed to encrypt all your keystrokes for maximum security.
Get a personal firewall
Built-in intrusion detection and prevention system. Monitors your system 24/7 and it will protect you from unauthorized access and detect anomalies, without complicating matters.
Protect your files and OS using disk crypter
Disk Cryptor is an open encryption solution that offers encryption of all disk partitions, including the system partition.
Deep freeze your pc to prevent common attacks
Faronics Deep Freeze makes your PC indestructible. It protects your computer by freezing its original configuration, which prevents unwelcome or unwanted changes made while in-session from sticking. With a simple restore-to-reboot, your system integrity is maintained helping your machines to run smoothly and efficiently giving you more up-time and boosting user productivity.
Spoof your MAC address
Technitium MAC Address Changer allows you to change (spoof) Media Access Control (MAC) Address of your Network Interface Card (NIC) irrespective to your NIC manufacturer or its driver. It has a very simple user interface and provides ample information regarding each NIC in the machine.
Use CCleaner , the multipurpose tool
Cleaner is a multi-purpose tool which can be used for deleting files, clearing temp files, cache, etc.
Delete the evil cookies
Flash cookies are evil because they persist even if you delete your browser's cookies. They are stored separately from normal site cookies and therefore need a special tool to delete them.
Now we are moving to Online Protection. As you know, this is very important also more than Offline Protection. Common methods of Online protection are discussed below.
VPN
A virtual private network (VPN) is a network that uses primarily public telecommunication infrastructure, such as the Internet, to provide remote offices or traveling users access to a central organizational network. VPN provides us a secure way of connecting to websites by hiding our IP and encrypting our information.
Cyberghost 5 Download here
Hotspot shield Download here
ProxPN Download here
Open VPN Download here
Whitehat Aviator for secure browsing
As most of you know that the TOR has been compromised and is not fully trustworthy anymore (thanks to the NSA) , Whitehat aviator has come to life and with positive reviews , looks set to be the most trustworthy browser up to date.Developed by Santa Clara, Calif.-based Web security firm WhiteHat Security, Aviator blocks ads and Internet tracking software by default, letting even the tech-illiterate browse the Internet with confidence.
Conclusion

It is a proven fact that nobody can be fully anonymous on the Internet. However, that does not mean nobody is secure. We should take steps to protect ourselves in the World Wide Web. Daily, a large amount of Cyber Crimes occurs and Identity theft is one of them. Black Hats ruin peoples' lives for personal gain. It is our duty to remain secure. I sincerely hope this guide helped you and i'll appreciate any feedback.