Can anyone tell me how can i watch amazon prime us content in India without getting blocked
There are sites like FMovies where you can watch everything for free
If you want to watch the US shows, you could torrent them to your pc. If you want, I can recommend some sites that offer shows at good quality.(1080p and 4K)
If you want to watch them on mobile(android) I suggest this boi → NovaTV.
Password is always 123.
NovaTV is tested and verified

Also, you can use AZMovies as advised by @sai_Pavan_Kumar1
hey, i would like to ask a silly question @Darth_Vader
In India it is illegal to use torrent, so should i download torrent using a VPN service (if yes, which vpn service would be good) or i can download torrent using my original IP without worry!!
@Darth_Vader can you tell me some websites to watch series and movies with high speed servers
This is from an article on torrenting in India.
After the release of the notification a common misconception arose that merely visiting a blocked torrent site or URL may land a person in jail or get him fined. This is untrue. Merely visiting and browsing a torrent website is not an offence under the Indian law. Provided a person is viewing the files in private, even if one downloads files from a torrent site, then also it is not a crime under the laws.

If a person starts distribution of these files or public showcase of the downloaded material then only, the person may be penalized.
you can download the movies using this amazing app AZ Movies
Oh no I completely forgot about that one
Thanks for the reminder @sai_Pavan_Kumar1. But it only provides torrent and magnet downloads not streaming. Remember that.
Bro nothing will happen lol, there aren't enough police to investigate real crimes and you think they will care about torrenting?
Once my phone was stolen on the bus and I was dumb enough to think I can register a complaint in the station (when i was a little lad going to college) so I went to police station with those movie DVD they used to sell on the streets, after seeing that an inspector asked me in local language "what da you are carrying an illegal copy of a movie and walking into the station" and then he and another police laughed and nothing happened
i use Fmovies, if one site of fmovies is taken down i just switch to a different fmovie site
There are 10 fmovie sites so we can always stream anything we want without having to worry about finding a new site again
Just download the Chrome Extension "Cyber Ghost VPN for Chrome" It will do the work. Pin the Extension, Select the Country and you are good to go. you can surf any website using this VPN.
Another way is buying a premium solo pack at Tools Surf at the low low price of 30₹ for 30 Days. I use the service for netflix myself.
One more awesome way to watch almost any content on the planet is
Popcorn Time
. You can literally watch amazon prime, netflix, disney+, combined on this one application.

Above are the beautifully presented options to watch the movies or tv shows. And guess what
100% FREE NO ADS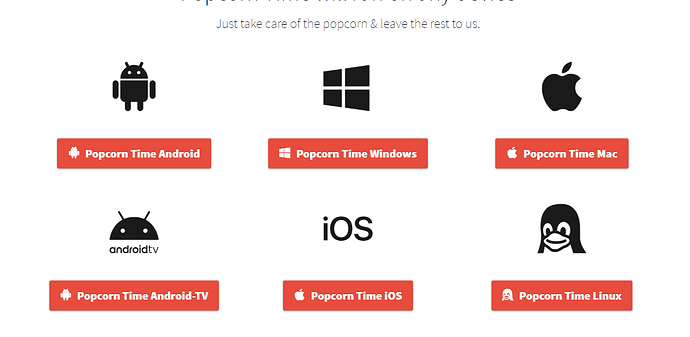 TESTED AND VERIFIED

I used this app but it streams after downloading the entire file.
Maybe try the mobile and pc version both.
I guess you are asking that you have a Prime Membership but you are not getting every US content as some it is limited to the origin country.
If this is your real problem then it's no issue : You have to simply change the address you have put in your Amazon account with which you have subscribed to Prime and put a genuine American Address ( Google it). Use this trick to get any blocked content in Prime.
If you already have a primevideo account, just connect to either surfsharkVPN or expressVPN (search onehack to get free expressVPN). Amazon prime works on these two VPNs when connected to USA, then you can access easily