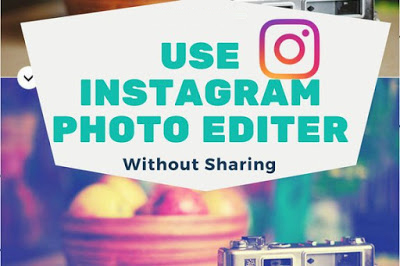 Nowadays Instagram Bangs social media with beautiful pictures and video which is edited by Instagram's own Editor. Instagram has a fantastic editor which can allow you to adjust brightness, contrast, saturation, and filter intensity.but unfortunately without sharing it didn't allow you to use it.So we are here to show you how can you use it without share it.
Edit a photo using Instagram without sharing it:
How to do it:
Open Instagram and tap the person icon to visit your profile.

Tap the gear icon on iOS or the three dots on Android to go to Options.

Scroll down and toggle on Save Original Photos.

Turn on airplane mode on your device.

Open the photo you'd like to edit in Instagram. Start editing.

If your editing is finished you've achieved the look you'd like, skip adding a caption or other info and simply tap Share.

The photo will now be saved to your Instagram picture folder.

Turn off airplane mode and use the photo however you like.
ENJOY & HAPPY LEARNING!