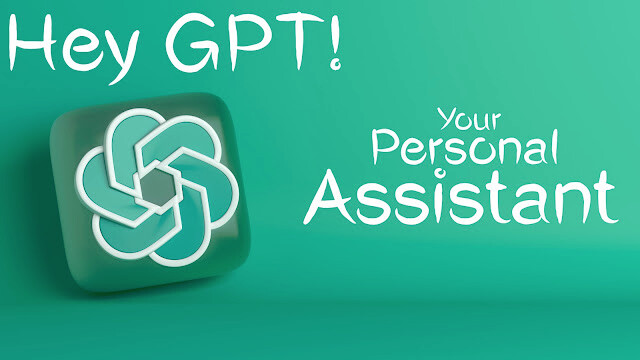 How to use ChatGPT as your new personal assistant like Google and Siri, unlocking more detailed and nuanced responses to your queries. It's going to be an amazing thing for those who loves to explore new things. So without any further agitation let's get started with todays topic.
Accessing ChatGPT on Android
To bring the power of ChatGPT to your Android device, you can utilize the versatile and powerful Tasker app. Tasker, priced at $3.49, is a comprehensive platform that offers a wide range of Android hacks and tricks. Additionally, you'll need the free companion app AutoNotification to complement Tasker's functionality. If you don't have $3.49 to spend on this tool, you know what to do better!
Step 1: Launch Tasker and Configure Settings
When you launch Tasker for the first time, select the full experience and accept all the presented settings prompts. This ensures you have access to the complete range of features.
Step 2: Import the Custom ChatGPT Project
Open the designated link to the custom ChatGPT project from Tasker using your phone's browser. Import the project by selecting the "Import" option and confirming the action with "Yes." This step allows you to create a prompt that informs ChatGPT how to respond to your queries. You can customize the prompt by giving it a name and adjusting its tone. The default prompt, "You are a helpful assistant," works well.
Step 3: Obtain an API Key for ChatGPT
To proceed, you need to enter an API key for ChatGPT. If you don't have an existing account, create one. Then, visit the provided page and select "Create new secret key" for Tasker's use. Please note that you'll need to add a payment method to pay for API access, which is typically inexpensive (amounting to small fractions of a cent per day). If desired, you can set spending limits to ensure your usage remains within budget.
Step 4: Configure Tasker with the API Key
Copy and paste your API key into Tasker, and confirm by selecting "Yes" in the subsequent dialog box. This action launches the setup routine for ChatGPT integration.
Step 5: Create a Shortcut on the Home Screen
To conveniently access ChatGPT, create a shortcut on your home screen. Tap and hold on a blank area of your phone's home screen, then choose "Widgets" and select the Tasker widget. Add the desired widgets, such as New Chat, Continue Chat, and Voice Chat, to suit your preferences.
Step 6: Enable Voice Interaction (Optional)
If you wish to interact with ChatGPT using your voice, you'll need another API from the Say WaveNet service. Detailed instructions for enabling this feature can be found in the provided link. Remember to register a payment method, but note that the free allowance generously provides up to four million characters per month. Alternatively, you can type out queries and receive written responses from ChatGPT.
Step 7: Launch Tasks with Google Assistant
To streamline your experience, you can launch ChatGPT tasks using Google Assistant. Simply say, "Hey Google, run [task name] in Tasker," and the corresponding task, such as "new chat," "continue chat," or "voice chat," will be initiated. You can also change ChatGPT's behavior on your phone by saying, "Set assistant personality" as the task name.
Integrating ChatGPT on iOS
If you're an iPhone user, you can seamlessly integrate ChatGPT into your device using the Shortcuts app. Developed by Federico Viticci, the S-GPT shortcut provides a way to automate various tasks and processes within iOS. Follow the steps below to add ChatGPT to your iOS device.
Step 1: Create a ChatGPT Account and Obtain an API Key
Before getting started, ensure you have a ChatGPT account. If you don't have one, sign up for an account and proceed to generate an API key. Visit the provided page and generate a new key specifically for S-GPT. It's important to note that pay-as-you-go access requires adding a payment method, but the associated costs are minimal (usually around a dollar or two per year). You can also set spending limits to control your expenses.
Step 2: Install the S-GPT Shortcut
Using your iPhone's browser, go to the S-GPT shortcut page. Tap on "Set Up Shortcut" to paste your API key into the shortcut. This enables the integration between the shortcut and ChatGPT. It's worth mentioning that this shortcut can also be used on macOS and the Apple Watch by ensuring that all your devices are signed in with the same Apple ID for seamless synchronization of shortcuts.
Step 3: Install the S-GPT Encoder Shortcut
To enable the full functionality of the S-GPT shortcut, you'll need to install the S-GPT Encoder companion shortcut. Open the provided link on your iPhone and tap "Add Shortcut" to add it to your collection. Both shortcuts are now set up and ready to use.
Step 4: Grant Permissions and Connect to OpenAI Servers
When you run the S-GPT shortcut for the first time, you'll be prompted to grant permission to run the S-GPT Encoder shortcut and establish a connection to the OpenAI servers. Once granted, you won't need to repeat this process in the future. Siri can also interact with S-GPT, allowing you to utilize voice commands. You can add a link to the shortcut on your home screen for quick access.
Unlocking the Power of S-GPT
The S-GPT shortcut offers remarkable versatility, enabling creative applications beyond simple text-based interactions. MacStories provides additional insights and ideas for leveraging this powerful shortcut. For instance, you can utilize it to curate personalized Apple Music playlists or process text currently stored on your iOS clipboard. Keep an eye out for future updates to the S-GPT shortcut, as more functionalities are planned. (Source: thetremendoustech)
With ChatGPT on your phone, you can revolutionize your digital assistant experience. By following the outlined steps, you can integrate ChatGPT seamlessly into your Android or iOS device, gaining access to detailed and nuanced responses to your queries. Whether you choose Tasker on Android or the S-GPT shortcut on iOS, you'll enjoy a new level of AI-powered assistance that surpasses the capabilities of traditional digital assistants. Embrace the future of intelligent mobile interactions with ChatGPT.
Happy learning!