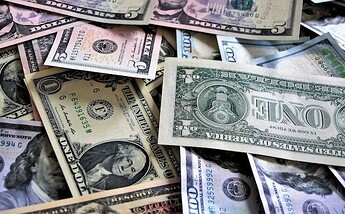 Like most people here, I used to keep scrolling through the countless monetizing and money tricks and techniques to figure out a way to start making some extra money. Again like most people, I didn't do shit and for the first couple months I still had made $0.
That was until I found this method. For some reason, this spoke to me like no other method did. Perhaps it was because it sounded so easy to do and it was something that could be learned and started in a span of a couple days. I don't know what it was but immediately after learning the method I got to work. After a couple months of trying this method out and actually seeing results(i have 50 clients now), I want to share this with everyone here along with a piece of advice.
"You aren't going to get anywhere or make any money until you focus on 1 thing and actually take action"
It doesn't have to be using this method, although this is a really good way to start. Just make sure you actually start instead of being in the endless loop of learning methods and not doing shit.
Anyways enough of this peptalk that most of yall probably gonna skip. Here's the method:
Download PDF
I'm sure that some people may know this method already as it's not exactly the first time someone is doing this, but I wanted to share because I think that this method is practical enough so that anyone can do it without having initial capital or tons of prior knowledge.
The potential amount of money to be made using this strategy depends on how much time you are willing to give
Enjoy!