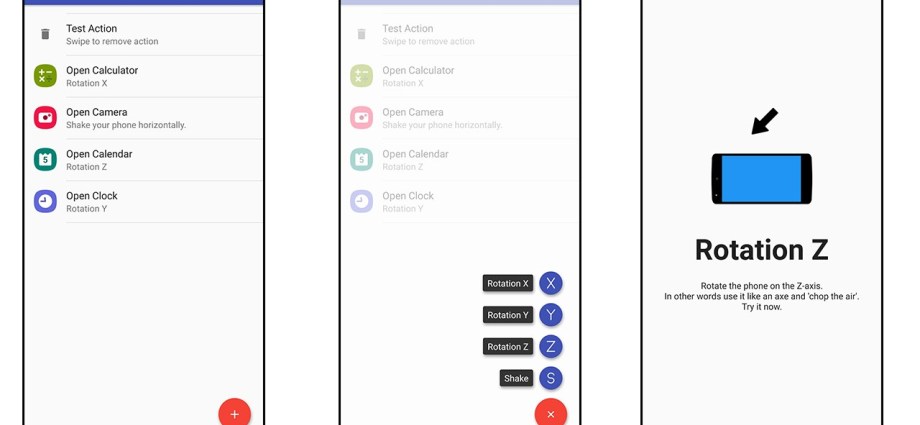 Using this app we can open our mobile app by the phone gesture [by shaking the mobile].

Enable this app.

Click + symbol.

This will have four option rotation x, rotation y, rotation z, shake.

Click the options and select the app which you want to open by using the phone gesture.

FOR example ;you select camera app for "shack"option .

Now your mobile camera will open when you shack the mobile.

This is very superb app.
Enjoy!