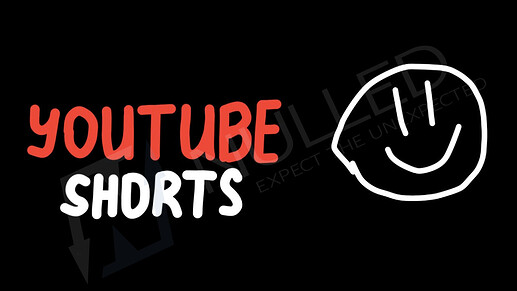 How To Monetize Youtube Shorts Easily & Make Money

So, what do we need to make the method work:
A site for downloading videos from Tik-Tok. ( I use

@ttsavebot

)
Video converter ( I use https://video-converter.com/en/ )
Video editor to promote our creation ( I use Movavi Video Editor Plus)
ACTUAL WORK:
We create a channel on YouTube, it is advisable to link a physical number and mail from which you have access to it.
it is desirable to have at least an avatar of the channel.
We will steal videos from Tik-Tok (Which videos to steal - you decide, use similar to the theme of your channel, mobile games, reactions, movies are good. Look at the views and roughly imagine how it can gain you. ) After you decided the video, copy it's link and paste it here : https://ssstik.io/ru
After that, download the video, select the HD option.
And here you can try to immediately upload the video to Movavi, but if you have problems with this, because the video simply did not open in the editor. Solution - https://video-converter.com/en/ We go in and upload the video that we received in SSTIK into it, wait until it loads, then click SETTINGS, and set the video and audio codec settings as in the screenshot below.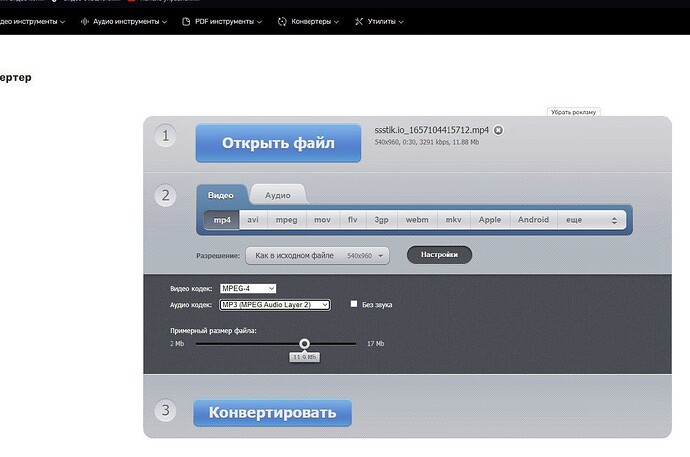 After all the manipulations done, we go to Movavi.
We need it in order to add our seo to the video (If you are going to drive traffic to your needs like me).
I won't explain how to use the editor, if the Internet helps, but by the way, everything is intuitive in it, I didn't need any lessons.
We create a video creo in Movavi and save the project as a template so that in the future we can simply insert the video there, here and there and you're done.
Finally go to Youtube to your channel and click create, then add a video. Select our edited video and upload it.
We come up with a name (In my experience, the name should be short and capacious, then the video is more likely to fly into recommendations). I don't know what names fly into the recommendations of 100 PRACENTAV, I had an incident: an absolutely moronic video, which I didn't want to upload three times with the name MBU SOSH, became the most popular video on my channel, I tried to consolidate my success, I made a similar name, but everything is in vain, so draw your own conclusions
Be sure to include hashtags in your video description and tags when creating your video, this is how YouTube's algorithms help viewers find your video,
Some hashtags to include:
#shorts #top #trends #recommendations #trend #earnings #temki #earningsinternet #hacker #money etc...

When you first created a channel, do not try to upload 100 videos a day to it, start with 5-10. I started with 10, now I pour 5-7. YouTube has algorithms against bots and dishonest authors like us) Therefore, if you upload a lot of videos a day, there is a chance to get into the shadowban.
If you already have a place to send traffic from, then upload it to your YouTube channel, so the chance that recommendations will be noticed will increase significantly.
Create visibility of activity on the channel, they write comments to you, like them on behalf of the author, answer. Thus, people will be more willing to write comments to you, and maybe even subscribe to you, and this has a tremendous impact on getting into YouTube recommendations.
Credit to @Deus - Nulled
Happy learning!