Let's face it: you are probably oversharing
Social media is an interesting modern phenomenon. Some people use it exclusively to stay connected with friends, while others practically Livestream their life on social networks. No matter what type of person you are, one day you might decide to limit what other people can learn about you online. Or even do a complete social media cleanup. That's where you might face certain difficulties.
Before we get into that, let's look at the reasons why you might want to consider deleting your tweets, Facebook posts, and Instagram posts at all.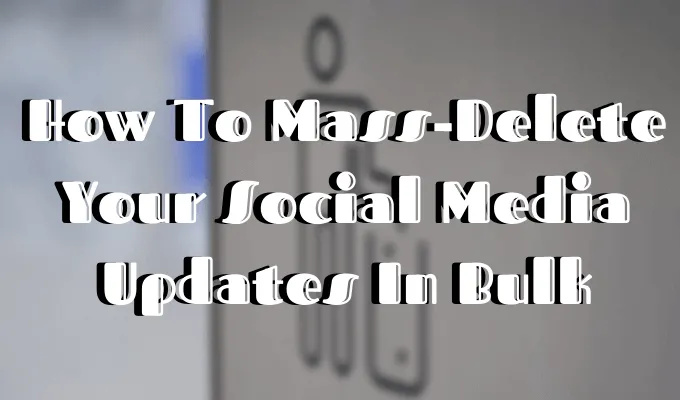 Digital detox – spending a certain time period without using gadgets or social networks in particular – is a popular one. Other reasons include applying for a job (your new boss doesn't necessarily need to see your party pictures or read your tipsy tweets), or starting a new relationship. You don't want your new partner to constantly be reminded of your old relationships.
Finally, you might just want to do a bit of a personal re-branding by getting rid of somewhat embarrassing old photos or updates. Whatever your reasons are, here's how to delete your social media updates in bulk once and for all.
How To Mass Delete Tweets
As you probably guessed, Twitter doesn't have a built-in function to delete multiple tweets at the same time either.
In order to delete an individual tweet, do the following: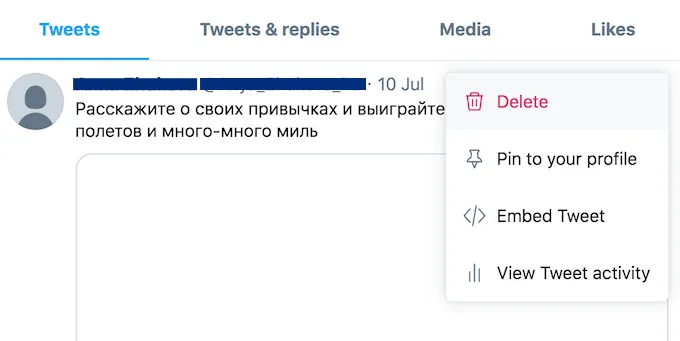 Find the post you'd like to delete on your timeline.
Click on the arrow on the upper right corner of your post.
Choose Delete Tweet .
Use TweetDelete To Mass Delete Tweets
If you want to batch-delete your tweets, you'll have to use an app or a browser extension to do it. TweetDelete is a free app that can help you mass delete Tweets. It works in any browser, and you can use it on your desktop as well as on your smartphone.
Here's how to delete your tweets using TweetDelete:
Go on the TweetDelete website and sign in to your Twitter account.
Once you're signed in, click Delete tweets.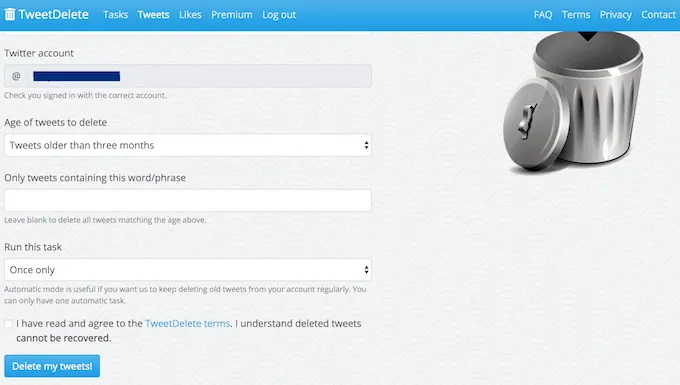 You can choose whether you want to delete all of your tweets or just tweets from a certain period of time. You can also use a text search tool to filter the posts you'd like removed.
When you're happy with all the configurations, click Delete my tweets!
You can set the app to run a Twitter cleanup regularly if you want to keep updating your feed. If you have over 3,200 tweets that you'd like to remove, you can repeat the process until they're all gone. There are other tools that can help you mass delete your tweets in one go, but most of them you have to pay for.
Similar to Facebook, we recommend you archive and save your Twitter content before doing a complete clear-out.
How To Mass Delete Facebook Posts
When it comes to Facebook, the most obvious option is to delete your posts one at a time. In order to do that, do the following: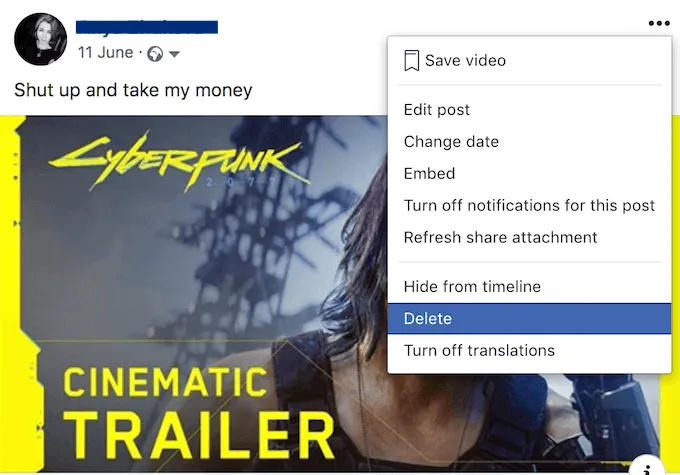 Find the update on your profile that you want to delete.
Tap the three dots in the upper right corner of the post.
Select Delete .
Alternatively, you can delete Facebook posts using Activity Log :

Find the Activity Log button in the upper right corner of your profile.
Select the category of posts you'd like to access from the Filters column.
In order to delete a post, click the pencil icon on the right of each post.
Both options only allow you to delete your Facebook updates one by one.
Unfortunately, there's no option on the platform to delete posts the way you delete your browser's cache. So if you don't want to waste time removing each Facebook post separately, you'll have to use a browser extension or some other online tool to mass delete Facebook posts.
For example, Social Book Post Manager is a free plugin for Chrome that can help you with that. You can delete your Facebook posts in batches, as well as improve your Facebook privacy by hiding multiple posts from other users.
Here's how to use Social Book Post Manager to mass delete your Facebook posts:
Add the plugin to your browser.
Open your Facebook profile and go to Activity Log . Choose a category from the Filters column on the left. Like Posts you're tagged in , or Other people's posts to your timeline .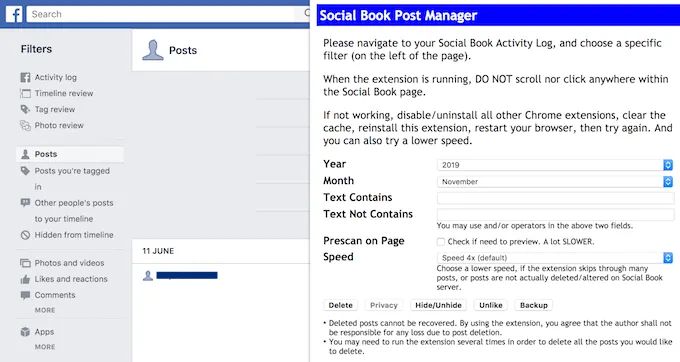 Open the Social Book Post Manager extension. Then fill in the fields to narrow down your search of posts you'd like to delete: Year , Month , Text Contains , and Text Not Contains .
Check Prescan on Page to enable preview.
Click Delete to delete the chosen posts.
Remember that once you delete your Facebook posts they can't be recovered. So before you go and erase all those memories, make sure to download your Facebook data.
How To Mass Delete Instagram Posts
Unsurprisingly, the Instagram app doesn't let you delete more than one post at a time. More than that, you can only delete your posts using the mobile app, not your web browser.
To delete a single Instagram post, do the following:
Log into your Instagram account on your smartphone.
Find the post you'd like to delete. Then click on the three dots in the upper right corner of that post.
Choose Delete .
You can also choose to Archive your posts instead of deleting them. Unlike deleting, that action is reversible. The post will also retain all the likes and comments if you ever change your mind and want to restore it.
Use Cleaner For Instagram To Mass Delete Instagram Posts
There are quite a few apps out there that can help you mass delete Instagram posts. One popular option is Cleaner for Instagram ( download for: iOS, Android).
If you decided to rid your feed of some old posts using Cleaner for Instagram, follow these steps:
Open the app on your smartphone.
Log into your Instagram account. Read and agree to the terms and conditions.
Choose Media from the menu in the bottom of the app.
Select the posts you'd like to remove.
Tap on the lightning sign in the bottom right corner. Click Delete .
Cleaner for Instagram is free for up to 40 operations. There's an option to upgrade it and get more functionality with the Pro version. The app isn't limited to mass deleting your Instagram posts. You can use it to whitelist users, unfollow, or block them, as well as remove likes from posts.
If you wonder whether you're oversharing on social networks, chances are you're right and it's time for a general cleanup. Cleansing your social media accounts isn't just good for your soul (and your followers), but can be a big step towards protecting your overall online privacy.
IMAGES TAKEN FROM GOOGLE.
ENJOY & HAPPY LEARNING!