Today I am going to tell you a way through which you can make unlimited calls from fake numbers online without using your phone number by showing fake caller id anywhere in the world.
Requirements:-
This method will work in every android phone whether it is running on android version 4.0 or on android v10.
Benefits of Trick: –
This is an unlimited trick .
It is absolutely free.
You can hide your identity.
It can be used to joke with friends.
Unlimited international calls free.
This is latest trick which is working other tricks have stopped working
The method is very easy, just you have to read it well after which you can call anywhere in the world without showing your caller ID, keeping your privacy hidden with fake caller id. Whereas often we
This type of application requires payment after a few minutes, but the method I am telling you is absolutely free and you can use it unlimited time.
Steps for the call with fake number (Spoof call):-
First of all, you have to download the textnow application, after this, I have to download the talkU application, for your convenience I am giving you the download link here.
Download links :- Text Now ; TalkU
2.Now you have to go to the Text Now application and register it to show fake caller id, for this you can use any temp mail service (google it). If you want you can also use your own e-mail but by doing this your emails will be registered in it which I know Nobody would like to.
3.After giving your email id and password in the Textnow application, click on register and when it is written in it, then click on setup now.
After this, you have to click on don't use my location , now you have to write any number of USA area code there for the area code. For example, you can use an area code from 214 to 910. A list of numbers will appear and select any number.
You have got your new fake caller id number to make spoof call .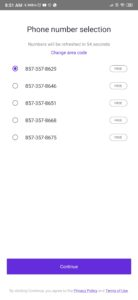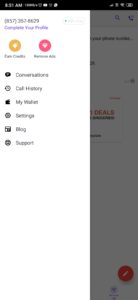 4.after that, you have to go to the TalkU application. After going to this application, by clicking on the sign-up, you have to sign up with the same number you just created with the textnow application.
To sign up, all you have to do is select the code from the above country code from which your textnow number was just created, that is, we have to select +1 and then write the number. Be careful not to write your own number .
5.After that, you will have an OTP in the textnow application and to register that number to show as fake caller id , put OTP code in the TalkU application. After this, you can see your credits by going to the button with the phone icon below. You have got 15 free credits.
Now you can go to the phone button here and select the country code of the country you want to call and dial the number and talk to it for five minutes with free credit.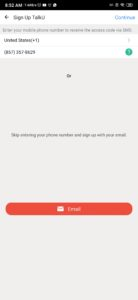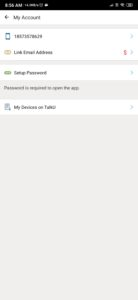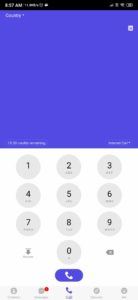 Now you will think what does this trick mean in 5 minutes?
Unlimited Trick :-
So now I am telling you its an unlimited way. You don't have to do anything special, Just go to the TalkU application and deactivate its account.
6.For deactivating this fake caller id number , you have to go to the ME section of the account and click on Setting, then go to the account setting and after going to the account settings, click on My devices on TalkU.
Now click on deactivate the current device.
Your account has been deleted from TalkU. Now you are ready to use the unlimited trick to fake call with other numbers.
7.Now do the same thing to call with fake number that was told earlier by steps (Repeat step 1 to 5), take a new number in TextNow and register it for making a spoof call by this application TalkU and you will get 15 credits again.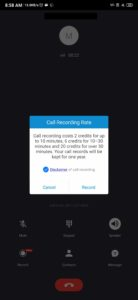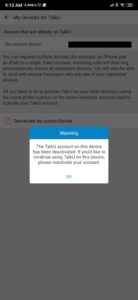 If you do not get free credit at the time of new account registration, then you can try using the new TextNow number because we have unlimited numbers available to call with fake numbers using fake caller id .
You can make unlimited international calls free anywhere for at least five minutes with one number without giving your identity.
If you do not want to use the unlimited method to make call with fake number, you can also buy credits (for which its Purchase Credit section is given in the app).
Any trick I have told you here is not to use in any wrong way, it is just being taught to you for educational purposes. (Source: vickytechnova)
Enjoy!