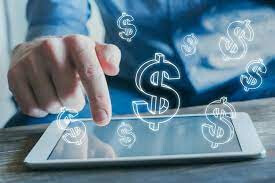 A lot of companies/businesses like HP, Dell, Samsung, Puma, Nike etc are running their semi-annual sales this period, some products are 40% - 50% off that's half of the original price. Here's what to do to profit from it.
Step 1 - Go to any of the websites running sales and purchase a couple of items (gadgets and clothing perform better).
Step 2 - Resell these products at your own price on websites like Amazon, Ebay, Instagram, Facebook Groups etc. for example you can buy a $200(normal price) Nike Shoe for $100(discount price) and then resell it for $150 that's $50 profit on one product alone, do this for 20 products and that's $1000.
Step 3- Do This for multiple products
Tips - 1) Make sure you sell lower than other sellers(since youre getting them cheap), that way you can sell your goods faster.
2)don't focus on Amazon and E-bay alone theyre other websites you can sell on too. just search for amazon alternatives on google.
3) if you don't have any money to invest then you can sign up as an affilaite with the websites runnung the promo or you can just dropship the products.
Here are some websites offering discounts/promo: dell, Hp, Bose, Samsung, Nike, New Balance, Puma, Addidas, Farfetch, Coverse. Just Google the business name + sale and the link will show up. e.g Nike Sales 2021. i can't list all of them here.
Happy learning!