Hey Liquid Here today I will Present You new trick method About Remix Os how you install this in PC or desktop and Install Android app in it to loot all online offers by creating multiple account in android apps. We will Give you each and every step how you do it so let start.
So Here It is
Now In This Its Basic And Here I Will Show You How You can Install Android in Your PC And Laptops(Any Windows)

And You Can Install It Also In Kali Linux Os But For It You Have To Know about Wine.
Dont what Is Wine So Google It How To Install Wine in kali Linux AND Here You CAN use Android And Windows Together No Need To Format PC.
(NOTE- You Will Get In This Playstore Too So it's very Useful For Loot Work AND every Android Thing VERY easily)
Steps To Download Remix-Os In PC & install Android App :
Step 1-First Check Your Operating System Bits If You don't Know How To Check So Go To My Computer Icon And Right Click,Open Properties And Check There.
Step 2- now YOU Have To Download Remix Os
Link- https://www.fosshub.com/Remix-OS.html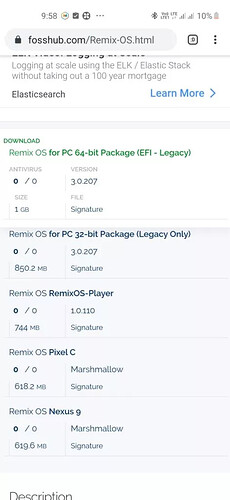 (DOWNLOAD From This Link According To Your 32 and 64 Bit Operating System)
Step 3- Now Extract Your File And Here U will See Two Files On Application And Another One A iOS File.
Step 4- Now Its Your Choice If You Want to Install It permanently(Can Remove When You want)/WHEN You will Have Need U Will Use.
So Boot Your Pendrive From That Application Software If U want Temporary Type But If U want Permanent so Select Any Drive(Note- Drive Can Be Formatted)
Step 5- Now If U r using Pen drive So Insert Your Pen drive And Open YOUR Laptop/PC Now Here U will see Two Option FOR choosing Which U wanna use Windows/Remix Os So Select Remix Os and wait For Some Time (For First Time) then complete Some Steps
If You Installed Directly So Open Your Pc/Lappy And now You Can See Two Options one Remix Os And Second Windows So Select Remix Os And Wait For Some Time then Complete Some Steps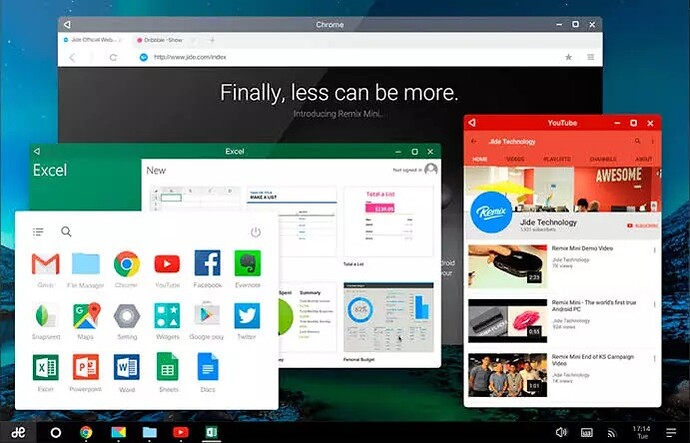 Hurrah


Your Android IS installed in Your Pc/Lappy

Now You Can Use Android in your PC without Any Issues.
*Now How Can Use You Use In loot So Listen
Here You Can Install Unlimited Clone Using Cloner And Due To its Already Rooted Device So You can Change IMEI And IP Address According To Choice so No Dangerous For Ban So Due To Unlimited Things and Tricks You CAN Loot More




(Source: earticleblog)
Happy learning!