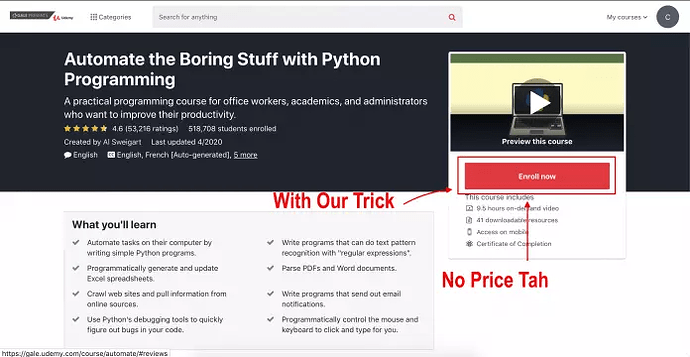 If you are the kind of person that enjoy learning alone or learning in screen then probably you have heard about Udemy and most of you have already taken few courses in Udemy. Today in this article we will be explaining about the method to get almost all Udemy courses for free.
Note: This is not any hacks or bugs. So using it is safe and is 100% legal.
Table of Contents
1 What is Udemy?
2 What can we learn from Udemy?
3 Can We Get Paid Udemy Courses For FREE?
4 How to Register for Library?
5 How to Create Udemy Account With Library Card?
6 Video Explanation:
7 Update:
8 UPDATE : 2020 MAY 19
9 How to Download Udemy Course to your Computer?
What is Ud emy?
Udemy is an online learning platform which is aimed for all level of students. It was launched in May 2010. As of May 2020, the platform has more than 50 million students who are learning from this platform. There have been over 295 million course enrollments in udemy till now. It is one of largest and best place to get online courses. After completing the course from Udemy you will get a certificate of completion too.
What can we learn from Udemy?
You can browse courses by searching for a keyword, or by navigating through categories.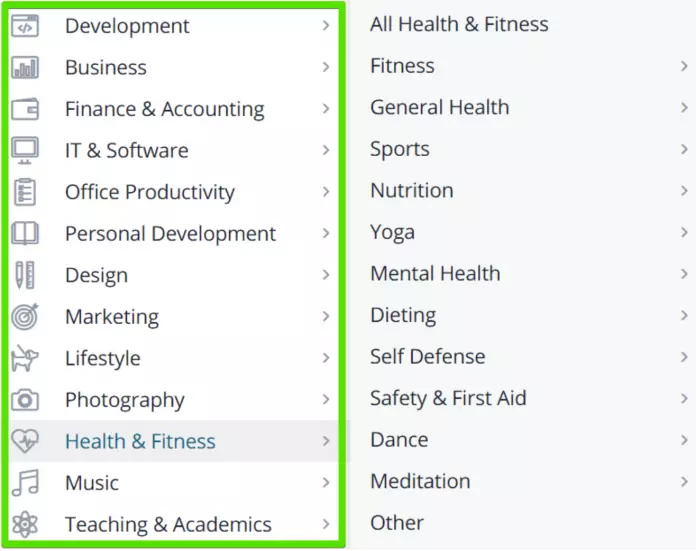 Each main category (e.g., design, finance, photography, health and fitness, etc.) have several sub-categories to choose from.Each category page has a mix of trending and popular courses to choose from. Most courses are $25 to $200 if you buy them at full price. However, you can often get them at a discount and if you follow our article till the end you will get the Udemy Courses For FREE without using coupons or anything.
Can We Get Paid Udemy Courses For FREE?
We are posting on this topic means, you can obviously get paid udemy courses for free like the Lynda , Skillshare and Mango Languages. We are not using any hacks or bugs so after completion of each course you will get certificate too like the way you get after paying the fee. There are many articles on internet that claims to provide udemy courses for free. What they explains about is two method.
Getting free udemy coupon codes from internet and using it to get Udemy courses for free.
Searching the udemy courses in 3rd party sites like torrent and other platform and downloading the course.
I have done lot of research finding method to get udemy courses for free and almost all of the sites in internet cover just the two method above mentioned.
But there are many limitations to these methods i.e We can't get 100% off coupons on udemy course for all the courses we wanted. For example if we wanted to get " Complete Python Bootcamp: Go from zero to hero in Python 3 " there isn't a single coupon on the internet. So by force we have to select another course related to python. So we can't always get best out of udemy.
The limitation with another method to get udemy courses for free i.e downloading from torrent and other network is we can't get the certificate of completion and cant get any updated and help from the author of the course.
So basically, these two methods are not good for getting udemy courses for free. You have to use these methods as there weren't any method to get udemy courses for free. But after this article you no longer have to depend on these methods and you will completely stop using these methods. Because the method we are about to share is easy and you can get almost all courses for free. I won't say all the courses but almost all the courses. (I have found all the courses that I wanted for free using this method).
After reading all this you are surely excited to learn about the method. So without any delay lets start the method.
In this article we will be using library method. Yeah you heard it right library method. Not all the library gives udemy courses for free like Lynda (Almost 80% of library provide lynda for free). We so far found a single library that gives udemy courses for free. Okay now lets start the tutorial.
Note: Because of excessive registration Denver Library has stopped taking registration as of May 11, 2020 so we have put 3 different library link in Update part check them once and register there. Once registration login to the app or don't logout as later on after the library card is expired too you can get access to udemy.
Continue Reading Here:

Enjoy & please appreciate the finding