How To Get Free Virtual Credit Card For Netflix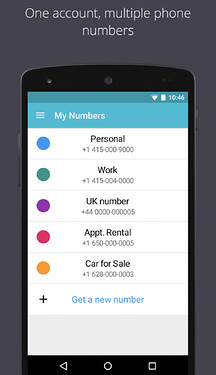 1. Go To Your Smart Phone's App Market (Itunes/Google play)
2. install " TextMeUp " and install " Revolut "
3. Open TextMeUp After Sign Up U Will Be Ask To Choose a Phone Number. Select a Phone Number From U.K
4. Open "Revolut" And Enter Your New U.K Number You Just Got From TextMeUp
5. You Will Get Confirmation SmS in Seconds
6. Get Confirmed, Sign Up With Real/Fake Name & Address Of U.K
7. Go to My Card And You Will Get Your Virtual credit card
8. Now Go To Profile Change Your Phone no. With Your Original One Along With Your Original Address And Info
9. Send Your Verification Document To Get Verified
Note: Check here if your card matches your Netflix country: https://binlist.net/ If both not match then it could be the source of the issue.
Alternative site:
We have been looking for a work site for a few days and have discovered the free Privacy VCC site. This card is accepted in most international payments.
Privacy creates secure virtual cards and fills in payment forms for you, saving you time and money while hiding your card details.

Characteristics:
Create an unlimited free VCC
Endorsed by the best sites such as Techcrunch, TheVerge.
Supported in maximum international markets
Disadvantage:
You must link your bank account at once to create VCC.
You can use the same bank account to create an unlimited account.