Hii onehack experts my udemy account has suspended I want to get back is possible, so please help for solution.
if it is Gale UfB accounts, just say good bye…PERIOD
By the way, have you ever checked if there are similar posts already?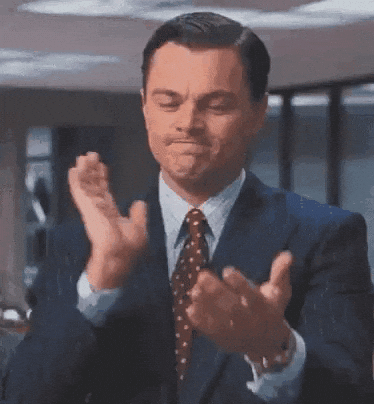 Seriously? mate? I never understand and I wish I could help but I cannot.
Hi, maybe you will not like the answer, but I'm going to give you a tutorial you can use to have a gale udemy account.
Becoming a U.S. citizen:
- Apply for permanent residency;
- Obtain your green card;
- Reside in the US continuously for five years;
- Apply for naturalization;
- Pass your English Language and Civics tests;
- Attend a citizenship ceremony and take an Oath of Allegiance to the US;
- Apply for your US passport.
- And finally, register to your local library and create a gale udemy account.

Tip: Try to live in a city where the local library offers udemy subscriptions.
main get suspended too and its not gale account i email them couples time and they responded that i abuse them terms and policy and i cant use it anymore
Is main paid account (www.udemy.com)?
If yes, you probably need fire a complaint or sue them.
Again, if it is UfB i.e gale or bany, just let it goes.
yes the main account i get suspended because of some dude sends me course as gift i enrolled it 10 min after they suspended it
Too bad.
You need to provide them evidences and defend yourself.
i did but after the first respond i mentioned before now they ignoring my emails
@SaM chief request close this post.
With clap clap
Cause I think I had lost my udemy account.
Did you use your tokens on ume.xyz site?
Or did you share your account with someone else ?
If so and they are strong that you violated their terms your account is gone.
There should always be general guidelines on using any such trick it will be helpful for new people who are excited to use them. For some its like heaven for others its like "karma bit your back".
I would like to mention some basic guidelines before using any such tricks.
–Guidelines–
When using such tricks to get things for free or trial, Never use your real email , Name or password.
Stick to using temporary email or seperate email for these things.
Take notice of the legal terms and conditions of the site in order to protect yourself from legal issues
Never expect "free" things to last long if found in any forum, website, chat groups.
Do not expect people to give you the right solution if you experience account related issues. cause they are busy finding the next "free" things
If you are using these tricks "never take them seriously". All that matters is what you learnt from them
Do your research before using these tricks.
If the site's terms and conditions mention that identifiable information will be stored or shared. Remember to use Proxy , tor or VPN if you want to prevent them from knowing who it was.
Always respect the person sharing the trick and the trick itself. Not everyone has the heart to share them.
Always take responsibilty for your actions. If you find that the trick has expired because it was shared somewhere and you used it before. Remember you had your part and nobody is to blame.
My udemy account too got suspended. i emailed them and got reply for violation using GALE university. I requested to restart main account and delete udemy for business. but still no luck. Anybody can help?