What Exactly Is Secure Boot on Windows 10?
Secure Boot is a feature on your Windows 10 PC that prevents your computer from booting with non-trusted devices. These devices are the ones that Microsoft hasn't yet approved and digitally signed.
For example, if you create a bootable Linux drive, that drive isn't signed by Microsoft. Secure Boot will prevent your computer from booting that drive, hence keeping your PC safe and secure.
Why Disable Secure Boot on Windows 10
You would need to disable Secure Boot if you want to boot your computer from non-trusted devices. For example, if you wish to install Linux on your PC, and you need to boot from a bootable Linux drive, you'll need to disable Secure Boot first.
Other reasons for disabling Secure Boot include the need to install certain graphics cards or other hardware devices.
How to Disable/Enable Secure Boot on Windows 10
On Windows 10, you can disable Secure Boot from the UEFI firmware settings menu (BIOS).
Before you turn this feature off, know that re-activating it might require you to reset your PC.
With that said, let's start the Secure Boot disable process:
Open the Start menu on your Windows 10 PC.
At the lower-left corner of the Start menu, select the power icon.
Press and hold down the Shift key on your keyboard and select Restart in the power icon menu.
Wait for a menu to appear on your screen. When it does, select Troubleshoot from it.
On the following screen, select Advanced options.
From the Advanced options screen, select the UEFI Firmware Settings option.
Confirm your action by selecting Restart on the following screen.
Your PC should boot into BIOS.
On the BIOS screen, select the Security tab at the top. This tab might have a different name depending on your PC's manufacturer. It might say Boot, Authentication, or something similar, but you get the idea.
Under the Security (or a similar) tab, select the Secure Boot option.
On the Secure Boot screen, the Secure Boot status should say Active. This means the option is currently enabled on your PC.
To disable Secure Boot, select the Secure Boot Control option and then choose Disabled from the menu.
You now need to save your settings and exit BIOS. To do this, find the F10 key next to Save and Exit on the right pane. Press this key to save your changes and exit BIOS.
A Save & Exit Setup prompt appears. Select Yes in this prompt to continue.
Your PC should reboot.
And that's all there is to it. Secure Boot should now be disabled, and you can proceed to boot your PC from various bootable drives.
A few things to know before you attempt to re-enable Secure Boot:
If you have installed any graphics cards, hardware devices, or operating systems that are incompatible with Secure Boot, remove them before disabling Secure Boot.
What to Do When Secure Boot Won't Turn On?
If Secure Boot refuses to turn back on despite removing the incompatible items from your PC, you might need to reset your PC.
Resetting your PC will remove all your files as well as any custom settings. If you wish to keep certain files, back them up to an external drive or cloud.
Then, follow these steps to reset your PC:
Open the Settings app by pressing Windows + I keys at the same time.
In Settings, select Update & Security at the bottom.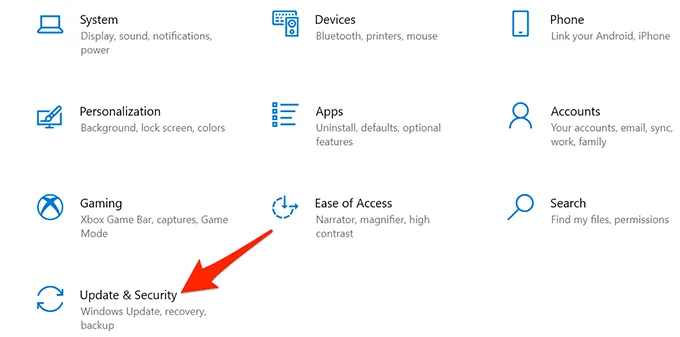 From the sidebar on the left, select Recovery.
On the right pane, under the Reset this PC section, select the Get started button.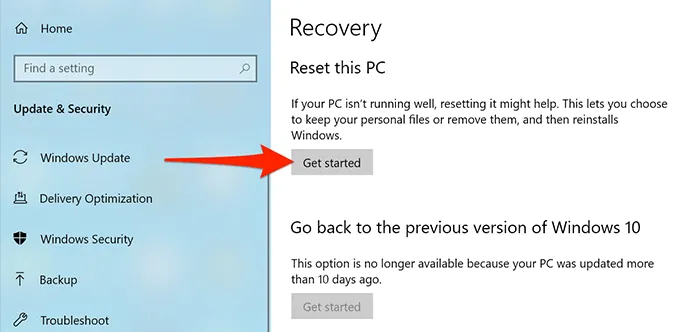 In the window that opens, choose Remove everything.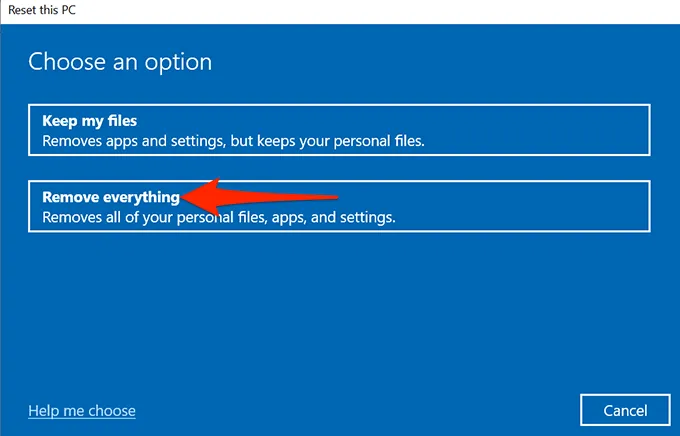 Your PC should begin to reset.
Once your PC is reset, follow the procedure above to reactivate Secure Boot on your PC.
I hope you appreciate the guide! (Source: helpdeskgeek)
Happy learning!