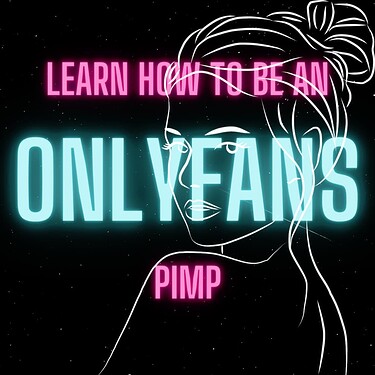 In this program, you learn how to make 10k a month with as little as 30 MINUTES OF WORK PER DAY.
And it doesn't matter if you're a man looking to run an OnlyFans business, or a woman looking to make an easy 6 figure side business.
What will you learn in How to be an Onlyfans Manager?
The right way to setup you OnlyFans page
How to start making money with ZERO investment
How to create content in the easiest way and make the MOST money
How to get unlimited attention to your OnlyFans page
Tips and tricks to rank high and maximize your profits
A full breakdown of how to earn an easy 10k month posting pictures
Happy learning!