The Windows Task Manager is a powerful system utility tool that allows you to take control of the processes running on your PC, and it also provides valuable information about available CPU and RAM resources. And it has made the jump onto Windows 11, where it's just as easy to access as ever before.
Read on as we list the different ways you can launch the Windows Task Manager on the newly released Windows 11.
1. Launch Task Manager Through Start Menu
Launching the Task Manager through the redesigned Windows 11 Start menu is a fairly straightforward process: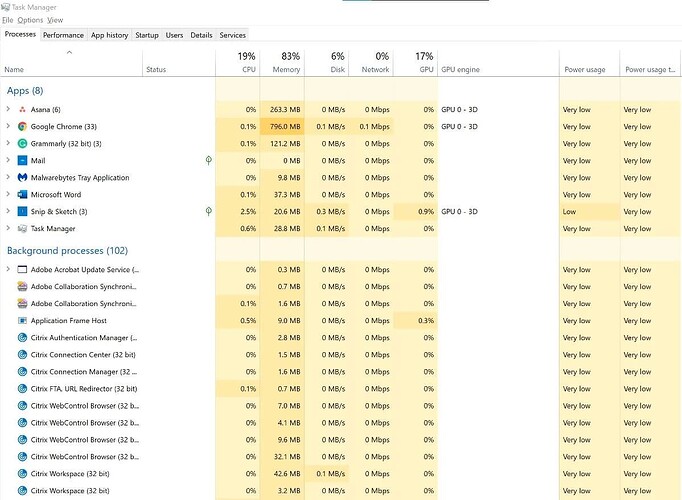 Locate the Start menu icon on the taskbar (look for the Windows logo icon).
Right-click on the Start icon and a context menu will pop up.
Finally, click Task Manager.
2. Using Windows Run
If you're a techy user and would instead run Task Manager with a command, you can use the Run window:
Press Win + R, or search for Run in the Start menu.
Type taskmgr in the Run window and click on Ok.
3. Using Keyboard Shortcut
There are two different keyboard shortcuts that you can use to launch the Task Manager very quickly.
For the first keyboard shortcut, press Ctrl + Alt + Delete and then select Task manager from the list of options. You can also power off your PC, sign out, and switch user accounts using this shortcut.
The second keyboard shortcut directly launches the Windows Task Manager. Simply press Ctrl + Shift + Esc, and the Task Manager window will pop up as usual.
4. Run Task Manager Through the Command Prompt
It might seem overkill to launch the Task Manager through the Command Prompt, nevertheless, it is possible, and here's how you can do it:
Launch the Start menu and search for Command Prompt.
Click on the Best match, and the Command Prompt console will appear.
Type the below command, press enter, and Task Manager will launch immediately.
taskmgr

Task Manager to the Rescue
The Windows Task Manager is an ever-important utility tool. Understanding how it works and how you can use it to optimize your PC is paramount. If you find your PC prone to unexpected crashes and frozen apps, the Task Manager is a good starting point to get to the root of the issue.
Happy learning!