Turn dark mode on for your WordPress site with a single click.

Darklup dark mode plugin is such a tremendous dark mode enabling plugin for WordPress websites. It works on frontend and backend section and converts high contrast light into low-power ones. It's able to create an eye-soothing color combination with your website in a dark mode color scheme.
The plugin can give you a stunning look for your website as you can customize many portions of your website easily to match up with dark mode color.You can customize color pallet, button, icon, position, and also exclude/include specific posts or products.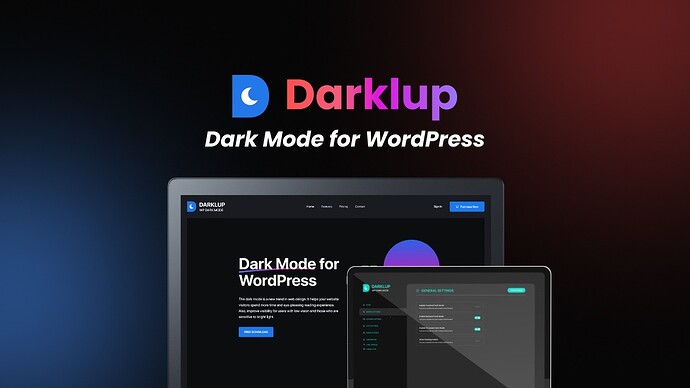 Real Cost 29$ for 1 Licence I give you in 6$ for lifetime
Sale Page: https://darklup.com/pricing/
What You Get: 1 site license for just $6 for a lifetime
2 site license for just $10 for a lifetime
Payment Method: Paypal / UPI / Crypto
Amount You Pay: $6.98/ 450Rs
After payment for plugin activation need your temp Wordpress access. You can change it later.
Delivery Time: 10- 15 Mins Hr if am online
Refund Policy: If you do not receive the Activation your money will be refunded within 1 day.
PM if interested in the deal!
for any query feel free to ask here or msg me