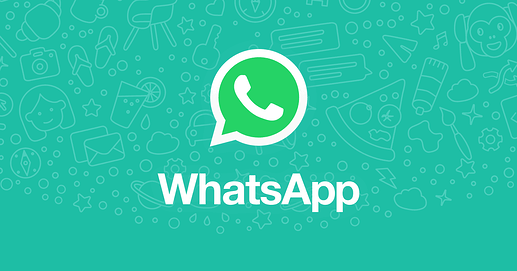 You might think you know everything there is to know about WhatsApp. After all, with more than 2 billion users, it's fair to assume that you use the app at least once a day. However, like anything tech-related, there are always more tricks, tips, and features to learn about and use.
In this article, we list some of the best hidden WhatsApp tricks which will help you get more out of WhatsApp.
1. Create WhatsApp Shortcuts for Conversations
Are you constantly using WhatsApp to message the same two or three people? Wife? Boyfriend? Dog?
If so, did you know you can streamline your experience by adding a conversation shortcut to your device's home screen? Just open the app, click on the Chats tab, and long press on the conversation for which you want to create a WhatsApp shortcut.
Once you've highlighted the chat, tap Options (the three vertical dots in the top-right corner), and select Add chat shortcut from the popup menu.
2. Exclude WhatsApp Images From Your Library
The WhatsApp sharing feature is a great tool, but sometimes it can get annoying—especially if you're part of a group that insists on sending hundreds of images of memes and jokes every week.
Those images can clog up your library, use valuable memory space, and could be downright embarrassing if they end up in front of the wrong pair of eyes.
You can make sure WhatsApp images don't end up in your phone library by heading to Options > Chats > Chat Settings and flicking the toggle next to Media visibility into the Off position.
3. Save Storage on Images and Videos
WhatsApp automatically downloads all photos, videos, audio files, and documents onto your device upon receipt. Given the number of media files you probably receive in a given week, it's not ideal. Unless you stay on top of your photo library, it's size is quickly going to spiral out of control.
It's easy to stop this from happening and save storage (and data). Tap on More options and head to Settings > Data and storage usage. Under Media auto-download, tap on When using mobile data, When connected on Wi-Fi, and When roaming and uncheck all of the boxes.
4. Schedule WhatsApp Messages
Are you forgetful? Fed up of overlooking your parents' anniversary or your sister's birthday? Fear not, WhatsApp can help thanks to scheduled messages.
You'll need to download a third-party app to get started. One such app that's available on both Android and iOS is SKEDit. You can schedule posts, program automated replies, set reminders, and more.
5. Send BCCs on WhatsApp Using Broadcasts
Blind Carbon Copy (BCC) is a frequently used email feature that lets you send the same message to lots of people without the recipients being aware of who else got the communication.
It's a little-known fact that WhatsApp allows you to do the same thing. The feature is called Broadcast. To use it, click on More options > New Broadcast and enter the names of the people who you want to send your message to. You'll be able to see who opened it and receive any responses privately and individually.
Note that people will only receive your WhatsApp broadcast if they have saved your number in their address book.
6. Lock WhatsApp for Increased Privacy
Do lots of people use your phone? Perhaps your kids use it to play games or your secretary uses it to field calls on your behalf.
Thankfully, there is a way to lock WhatsApp and keep its contents away from prying eyes. You used to need to install a third-party app, but that's no longer the case. The functionality is now a native part of WhatsApp; you can use your fingerprint to secure your inbox on Android or Touch ID or Face ID on iOS.
To set up the WhatsApp fingerprint lock on Android, head to More options > Settings > Account > Privacy and scroll down to Fingerprint lock. Slide the toggle next to Unlock with fingerprint into the On position.
If you're an iOS user, go to Settings > Account > Privacy > Screen Lock and turn on either Require Touch ID or Require Face ID.
7. WhatsApp Chat Privacy
Two blue ticks. A boon to usefulness, a blow to privacy.
If you are only chatting to friends and family it might not be important, but what about if your number is added to a massive group full of strangers for a conference or wedding? You probably don't want everyone seeing your face and being alerted when you are typing.
The solution is to edit the visibility of your Last Seen status, Profile Photo, About, Status, and Read Receipts.
To do so, head to More options > Settings > Account > Privacy and make the necessary amendments. You can choose whether everybody, your contacts, or nobody sees your details (though read receipts are just on/off).
8. Mute Annoying WhatsApp Chats
So, you get added to a group that's filled with family members or work colleagues. It can be useful at times, but more often than not it's filled with inane chatter about grandma's cat or Barry's spreadsheets.
If you leave the group, you're going to cause offense to its other members. After all, why wouldn't you want to be alerted every time your cousin sends a picture of her new baby doing something "cute"?
Save your sanity by muting chats liberally. Navigate to the chat you want to silence, then tap on More options > Mute. You'll be given a choice of muting it for eight hours, a week, or a year—and there's also a checkbox that will allow you to disable its on-screen notifications.
9. Change the WhatsApp Background
WhatsApp has been around since 2009, yet it still uses the same slightly odd background image filled with cartoon doodles. Anything has to be better than that, right?
Luckily, you can change it. Follow More options > Settings > Chats > Display > Wallpaper and you'll be able to add your own picture from your library, remove the wallpaper altogether for a gray background, or pick an alternative solid color.
10. Search WhatsApp Messages
How many times have you found yourself frantically scrolling back through old messages to try and find an important phone number or email address?
Save your time and your thumbs by using WhatsApp's built-in search feature. Just open the chat that you want to search, then tap on More options > Search and enter the phrase you're looking for. On an iPhone, you'll need to open your Chats tab and swipe down to reveal the search box.
11. Starred Messages
Of course, instead of desperately searching to find old messages, wouldn't it be great if you could be proactive and save them at the time they were received?
Lo and behold—you can! Just long-press on an individual message then tap on the star icon in the bar at the top of the screen. To see all of your starred messages, click on More options > Starred Messages.
12. Pin Frequent Contacts
It's only natural that you'll speak to some contacts—family, partners, best friends—more than others. But if your WhatsApp inbox see dozens of new messages every day, it can quickly get annoying to have to scroll/search for your regularly used contacts every time you want to send a message.
Another useful WhatsApp shortcut, therefore, is to pin WhatsApp messages from frequent contacts to the top of your inbox list. To do so, long-press on the chat you want to pin, then hit the Pin icon at the top of the screen. To unpin, repeat the process.
(NB: You can only pin three chats at a time.)
13. Mark Chats as Unread
When you open a WhatsApp conversation, the app will immediately mark all of the messages in the group as read, even if you didn't scroll through them all. That's a bit annoying; you might forget to return to the chat to respond if it is no longer showing as unread.
To remind yourself, you could try setting a chat back to unread status. Doing so won't show you how many individual messages within the chat you haven't read, but it will mark the chat with a blue "Unread" dot.
To mark a chat as unread on WhatsApp, long-press on the conversation in question, then go to More Options > Mark as unread.
14. See When Someone Read Your WhatsApp Message
We know the two blue ticks alongside a message that you sent means the recipient has both received and opened it—but they don't reveal any further information.
For a more precise insight into a message you sent, you can long-press on it in the chat window and select the Information icon at the top of the screen. You will see a timestamp showing when the message landed on the other person's device, and what time it was opened.
15. Add Formatting to WhatsApp Messages
WhatsApp doesn't feature a fully-fledged text editor, but it does let you add some formatting to messages you send. If you're sending long passages of text, it's a great way to make the content more digestible for people who are reading it.
Four types of formatting are available:
Bold text: Add an asterisk (*) on each side of the text.
Italic text: Add an underscore (_) to each side of the text.
Strikethrough: Add a tilde (~) to each side of the text.
Monospace: Add three backticks (```) to each side of the text.
Learn More About WhatsApp
These WhatsApp shortcuts, tips, and tricks will quickly turn you into a power user. But in truth, this list only scratches the surface of what's possible.
Happy learning!