You will need a domain (you don't need to pay, and you don't need to know that)
You can find free .com and .net domain on this site
Make an account, add BIN VCC or your own VCC, and boom you will have free 3 months.
Host site on this domain or close to this

[email protected] (I am using this)

When you have done it, make an email with that domain (you have the option on site)

Log in to your mail
This site: https://webmail.webador.com/
If you have Instagram, check your Gmail and look for mail "Suspicious logging in."
If you don't have mail about it, just take a VPN and login into your account, you will get this email.
Copy that mail and send it to target mail (be creative about getting mail)

Modify email to look real (bold some parts of the text or add grey font, make sure to look like original mail)

If you have kali Linux and follow 1Hack's previous posts, you can make a phishing link and connect it to "reset my password," That'll be easier
but if you don't have kali or you don't want to install it no problem
Just delete reset my password or secure me a message and put a message like this
"If that wasn't you leave us your information we'll remove suspicious actions from your account" (Also be creative about that)
And that's literally it
What I did!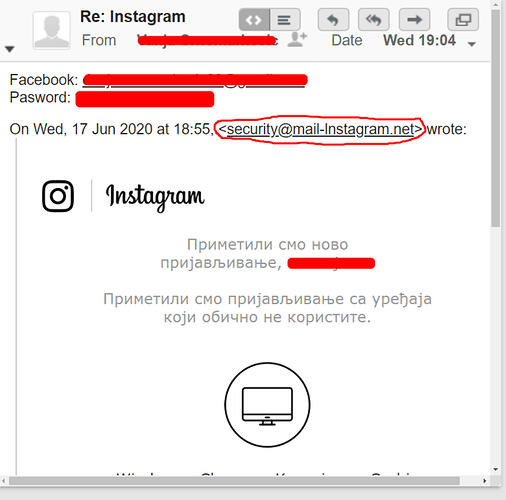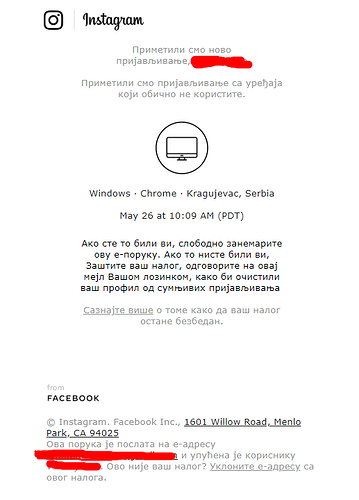 If you can't read, this is Cyrillic (Serbian)
I phished my friend (girl), and I found some of her depressed stuff lol.
I will spread the mails today to bigger profiles!