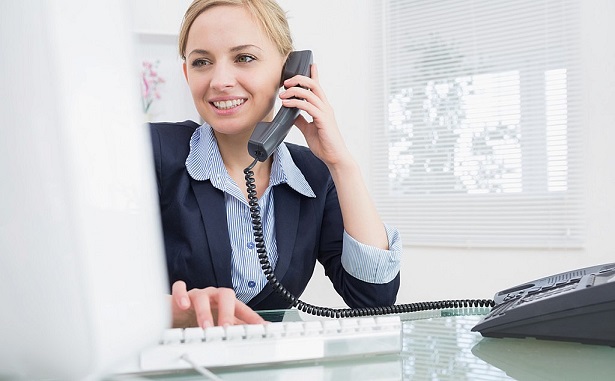 Google Voice is an internet-based service that allows you to give your contacts one voice number and forward it to multiple phones. So, as you change service providers, jobs, or homes, your phone number stays the same for people trying to reach you.
Google Voice also allows you to screen calls, block numbers, and apply rules to each caller. When you receive a voicemail message, Google Voice transcribes it and sends you an email or text message alert.
To use Google Voice, you still need your own phone and, in most cases, a regular phone number. The exception is Google's Project Fi, which enables your Google Voice number to become your regular number.
Cost
Google Voice accounts are free. The only actions Google charges for are making international calls and changing your Google Voice phone number once you've created your account.
Warning: Your phone company may also charge you for various actions, depending on your plan.
Finding a Number
Google Voice lets you select your own phone number from the available pool. Be aware that changing your number costs money, so choose a good one. Many carriers give you the option of using the number they've assigned to you as your Google Voice number, but doing so means you'll lose a few Google Voice features.
Verifying Phones
Once you have a Google Voice number, you'll need to set up and verify the numbers you want it to ring. Be aware that Google won't let you:
Input phone numbers that you don't have access to
Forward to the same number on multiple Google Voice accounts
Use Google Voice without at least one verified phone number on record
Making Calls
You can make calls through your Google Voice account by accessing the website. It will dial both your phone and the number you're trying to reach, and connect the two.
Tip: You can also use the Google Voice phone app to dial directly.
Making International Calls
You can only forward Google Voice calls to U.S. numbers. However, you can use the service to place international calls. To do so, you must purchase credits through Google. Then you can use the Google Voice website or the mobile app to make your call.
Forwarding Calls
You can forward your calls to multiple numbers at the same time. This feature is handy if, for example, you'd like both your home's landline number and your mobile number to ring when someone calls you. You can also set numbers to only ring during certain times of day. For instance, between 8:00 AM and 5:00 PM on weekdays, you may want your work number to ring, while on evenings and weekends you want it to be your mobile number.
Using Voicemail
Receiving a voice call forwarded from Google Voice is similar to receiving one on your mobile phone: you can choose to either answer the call or send it directly to voicemail. New callers are asked to state their name, and then you can decide how to handle the call.
Tip: You can also choose to set certain numbers to always go directly to voicemail.
Google Voice allows you to set your own voicemail greeting. When you receive a voicemail message, you can play it back, view the transcription, or do both "karaoke style." You can view the message on the website or via the Google Voice phone app.
Using the Phone App
The Google Voice app allows you to use the service for visual voice mail, and to use Google Voice as your outgoing phone number on your mobile phone, so anyone you call sees your Google Voice number in their caller ID.
Was this page helpful?


(Feedback) Enjoy & Happy Learning!