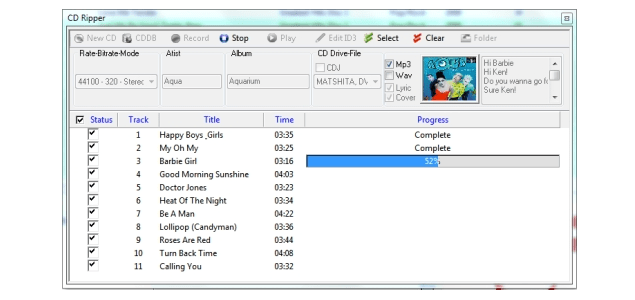 Zortam Mp3 Media Studio is all-in-one Mp3 application suite. It has several modules such us Zortam Mp3 Auto Tagger, Mp3 Organizer, ID3 Tag Editor, Mp3 Player, Mp3 Volume Normalizer, BPM (Beats Per Minute) Analyzer, CD Ripper, YouTube To Mp3 Converter, Mp3 to Wav converter.
Giveaway Details
Product name: Zortam Mp3 Media Studio PRO
Website: https://www.zortam.com/
License type: lifetime
Platform: Windows
Giveaway license: E98E-331F-2710-2618-1114-A61B-E20D-C835
Download: link
Terms of the offer
You have to install and activate it before the Giveaway offer for the software is over
Free technical support is not provided
NO FREE updates
Commercial usage is not allowed
How to get
The download link for Zortam Mp3 Media Studio PRO is given to you above. The download is an exclusive Giveaway installer with registration built-in. Download and install Zortam Mp3 Media Studio PRO. After install, run Zortam Mp3 Media Studio PRO and it should automatically be registered: you can confirm by going to HELP → ABOUT from within the program.
Zortam Mp3 Media Studio Pro Free
Highlights
Mp3 Auto Tagger
Mp3 Volume Normalizer
Add album art and lyrics
Advanced mp3 tag editor
Auto tag Mp3 files and clean up mp3 tags automatically
Write ID3 tags from filenames using custom and predefined formats
Tag and rename mp3 files automatically
Delete mp3 tags
Import iTunes Library
YouTube To Mp3 Downloader (Converter)
Organize massive music library with ease
BPM Analyzer
Search for duplicate Mp3 files using Mp3 tags or file information
CD to MP3 Converter automatically add cover art, lyrics and other ID3 tags to mp3 file
Export whole or part of Mp3 library (.zor) to CSV, Excel, HTML
ENJOY & HAPPY LEARNING!