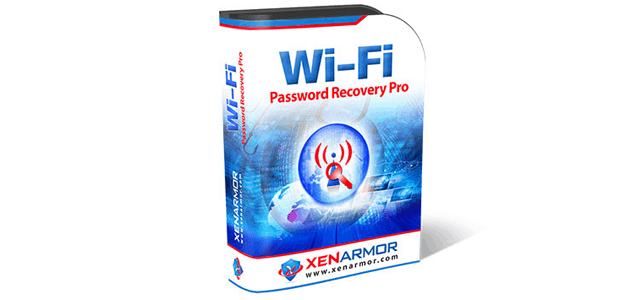 XenArmor WiFi Password Recovery Pro 2020 is enterprise software to recover all the wireless passwords from your computer. Also helps you to easily delete stored wi-fi passwords to prevent it from being stolen by hackers/malware.
Giveaway details
Terms of the offer
Giveaway version
License validity for 1 year
Free all updates and support for 6 months
Please make sure to install and activate your software before the expiry date.
Commercial usage is not allowed
Credit to winningpc.
Instructions
Go to the giveaway page, fill your email address. Your License key will be sent to the specified email. Please activate your software before the expiry date.
If not received in 5 min, please check the spam folder or promotions tab in your email.
Feature Highlights
Recover all the wi-fi passwords of any length & complexity
Supports recovery of WEP, WPA, WPA2, WPA3 based wi-fi passwords
Remove wi-fi passwords to protect from hackers
Backup all your wifi passwords to HTML,CSV, XML,JSON,SQLite file
Command-line version for automation or to integrate into scripts
Performs security analysis to find out vulnerable/insecure wi-fi passwords
ENJOY!