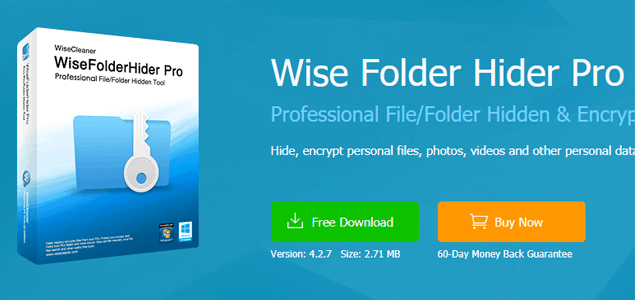 Wise Folder Hider Pro helps you to hide, encrypt personal files, photos, videos and other personal data from your PC.
Giveaway Details
Product name: Wise Folder Hider Pro v4.2.7
License type: 1-year license
Platform: Windows
Giveaway download link: Here
Terms of the offer
This is a 1-computer 1-year license, for noncommercial use
You get free upgrades for one year
You get free tech support
You must download and install the program before this offer has ended
Instructions
Download and install Wise Folder Hider Pro. After that, simply enjoy! There is no need to register it, we register it for you automatically when you download from us. Enjoy the Pre-Activated version.
Highlights
Encrypt files & folders
Hide files & folders
Hide USB drives
Make encrypted files portable
Multiple layers of password protection
ENJOY!