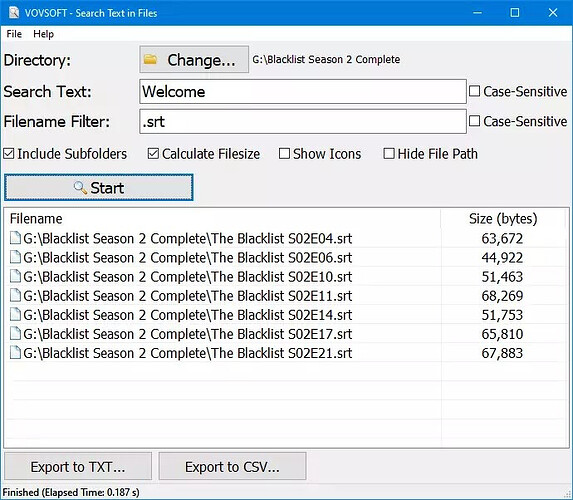 Easy-to-use file search application for power users. Search through text files using simple queries and the application will quickly find the files. Select directory, enter search text and filename filter, then click the Start button. All files including the search text will be listed. You can export the list into text or CSV files. You can open, copy or delete the files by right-clicking. You can also display filesize, and file icons using the checkboxes.
Software:-
Download Links - Main Installer Portable
License Key: GH3UX-16UZV-1S9F8
Install and activate it with the license key provided above.
Note:- As it is a giveaway software activate ASAP before it ends.
Enjoy!