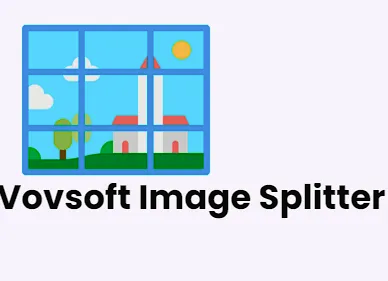 [Giveaway] Vovsoft Image Splitter | Lifetime License
Vovsoft Image Splitter is a top-notch software created by Vovsoft to cater to your image-splitting needs. This exceptional tool is designed to effortlessly divide large images into smaller sections or tiles, showcasing its professional capabilities. With its help, you gain access to a plethora of functions that greatly assist in the creation of image galleries, seamless sharing of images online, and optimization of visuals for websites.
Vovsoft Image Splitter supports a wide array of popular image formats, including JPEG, PNG, GIF, TIFF, and BMP. Whether you choose to add images by browsing through your device or simply dragging and dropping them, this tool swiftly processes the selected files, extracting all compatible pictures flawlessly. Moreover, it offers the option to generate photo grids specifically tailored for social media platforms like Facebook, Instagram, and Twitter to divide your photos, pictures, and images into as many sections as you desire, thanks to the user-friendly interface that ensures an intuitive experience.
Key Features:
Vovsoft Image Splitter provides the function for dividing images to split the image into a specific number of rows and columns
This software supports all popular image formats, such as JPEG, PNG, GIF, TIFF, and BMP.
It also enables you to split any image file into small parts in the quality of the original
This tool is useful to split multi-photos in batches.
Supported OS: Windows 11/10/8/8.1/7/Vista, Windows XP
How to get the Vovsoft Image Splitter license key for free?
Step 1. Download the giveaway installer for version 1.1 –> Installer – Portable
Step 2. Install the software on your computer.
Insert the free Vovsoft Image Splitter license code to register it. Use the below license:
6YW4S-VT2HJ-QYZJS
This is a lifetime license for v1.1
Non-commercial usage
No free updates and tech support
Register before June 11, 2023
Enjoy!