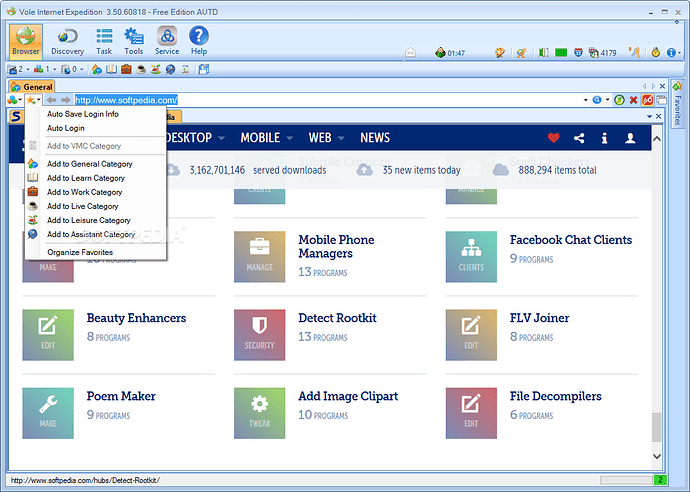 Vole Internet Expedition is the newest method to browse the web that will automatically save the opened web pages and their docking configuration to your local disk and will restore the opened web pages the same as saved when starts. Besides, the Docking-Tabbed function allows you to dock and table window as you want.
Key Features:
Scene-reproduce
Docking-tabbed
Five-level topology & multi-process mode
Scenes synchronize
Multiple featured themes
Super-fast
Supported OS: Windows 7, 8.1, 10. 32-bit&64-bit
How to use the Vole Internet Expedition Professional for free?
Step 1. Download the Sanwhole studio installer –> click here
Step 2. After downloading, just click the.exe file to install and run it. On the main software window, click on the icon software in the upper left corner. You must log in to Sanwhole with your existing credentials or if you do not have a Sanwhole account you can create a new one:
Step 3. Click on the "Redeem Purchase Code" then fill in the form your information and the below redeem code to activate the software:
VIEPLDBDJ000019998
Step 4. Enjoy it for a lifetime free!
Terms
This is a lifetime license for Vole Internet Expedition Professional
Non-commercial usage
You get free update for the same major version
No free tech support
Enjoy!