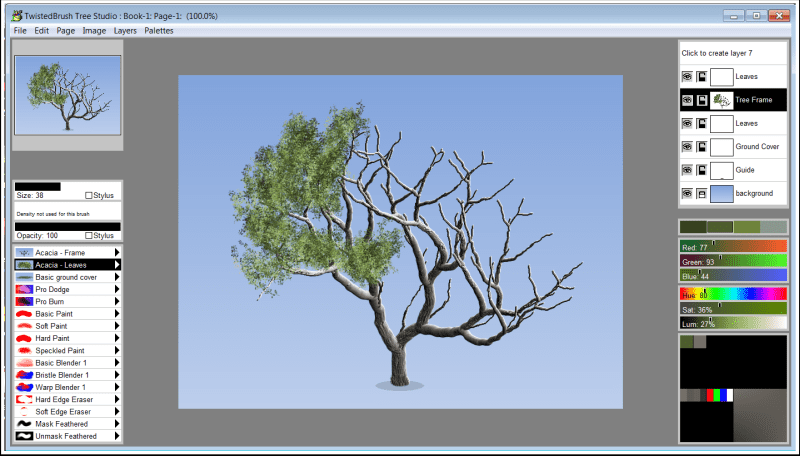 Tree Studio is a product born from TwistedBrush Pro Studio but with a focus on 2D tree creation with a simpler, streamlined interface. Internally the same great TwistedBrush brush engine is used but with a single focus of making it easy to create trees of specific types.
Giveaway details
License key: TR02-X2T1-K8F0-G5M8-R0Q8
Terms of the offer
This is a lifetime license for 1PC
Non-commercial use
No free updates
No free tech support
Register before this offer has ended
Instructions
Download the zip file by the above download link. Install TwistedBrush Tree Studio by running exe file, launch the software then activate it by the following license code.
Feature Highlights
Pairs of brushes for each tree type – one for the frame and one for the leaves
Sketchbook system that automatically saves your work to your sketchbook
64-bit color painting system
Solutions – an easy way to select and use predefined sets of filters and actions to accomplish complex tasks
The Tracing feature allows you to see a ghost image of another page or cloning source
Up to 9 floating reference Image panels to hold reference photos when working on your art
Seven different painting styles – Normal, Block Color, Ink, Graphic, Oil Paint, Outline and Silhouette
Enjoy!