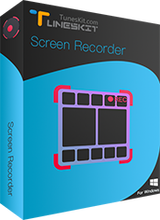 TunesKit Screen Recorder helps you to record anything on the PC screen, such as online videos, computer games, app tutorials, how-tos, video lectures, webinars, video conferences, video calls, live broadcasts, and much more in an easy way.
Giveaway Information
Email: (your email address)
License key: 15079b12b9480f1a7213af642396ff1cc1ad0ffd98
Terms of the offer
No free technical support
No free upgrades to future versions
Strictly non-commercial usage
Activate it before the giveaway is over
Instructions How To
Install the software on your computer, then go to the program menu, click 'Register' and activate the software with the activation key above.
Once you have successfully registered the software, please do not update it or reinstall, otherwise, the registered version would be turned into a trial.
Highlights
Record any video on screen
Capture any audio on screen
Extract audio from video files
Enjoy!