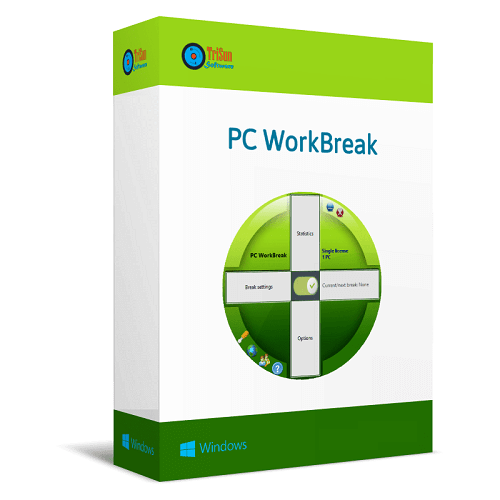 TriSun PC WorkBreak gives you proper reminders to decrease your RSI (Repetitive Strain Injury) risk. This application allows multi-type to break reminders such as micro-break, stretch, eye exercises and walk, based on your PC usage model. Watch a great break setting will help heavy PC user to release body pain induced by long sitting or frequent keyboard/mouse usage.
Key Features:
Flexible break settings.
Professional stretch demos.
Breaks compliance statistics.
Unicode is supportable.
32 and 64-bit application support.
Supports Multi-language
Supported OS: Windows 2003/7/8/8.1/10, 32 & 64 bit
How to get PC WorkBreak license key for free?
You can use PC WorkBreak now for free with the PC WorkBreak giveaway license key.
Step 1. Download PC WorkBreak from the Trisunsoft homepage –> click here
Step 2. Install or open the program and access the Activation windows. Use the license key on the GIVEAWAY PAGE
Step 3. Enjoy it!
Step 4. Create a new break to maintain your health:
Terms
License info: 1 Year Single License (1 PC), for home and business use
Update policy: free updates
Tech support policy: free tech support
Re-install policy: cannot be registered after promo ends
Giveaway version: v9.0
Enjoy!