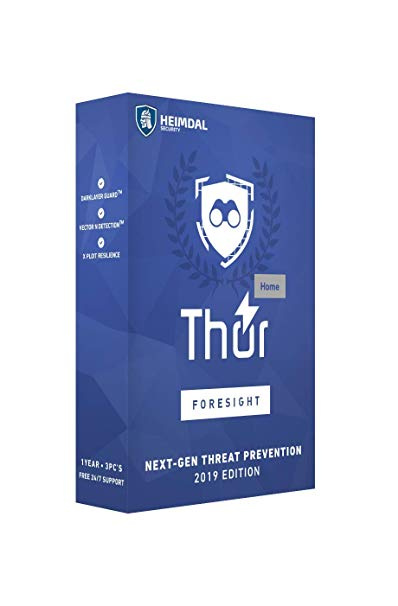 Here's the 2019 Halloween! Ready to get dressed in the funniest or horrifying costume? WonderFox is ready to offer you tons of candies! Say the magic words, and here come candies!
THOR Foresight Home Giveaway!
UNIQUE THREAT PREVENTION FOR YOUR PC
Thor Foresight Home blocks viruses and malware BEFORE they infect your computer.
Unique threat prevention to stop next-gen malware, data leakage, APTs, exploits.
Closes all security holes found in your system and apps.
100% compatible with any security product.
Now, please follow the steps below to get the software for free.
Step 1, Download it here and then install it to your PC.
https://heimdalsecurity.com/en/products/thor-download/thank-you
or
https://heimdalprodstorage.blob.core.windows.net/setup/HeimdalLatestVersion.msi
Step 2, launch it and follow the tutorial to register it.
https://support.heimdalsecurity.com/hc/en-us/articles/206940419-How-Do-I-Install-Thor-Home
And you can get a license code from here:
https://heimdalsecurity.com/en/buy/register/thor-foresight?voucher=giveonepc&source=deal
Step 3, Enjoy the full features.
LIMITED TIME OFFER!
ENJOY!