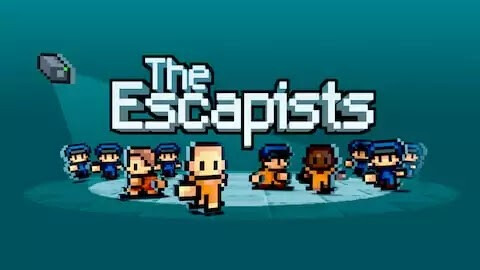 Note:-This game is available for free till September 30, 2021, at 08:30 PM.
Scheme. Sneak. Succeed.
You've landed yourself in prison again, and your only chance is to engineer an escape by any means necessary. How you do it is up to you! Why not cause a prison riot? Or dig a tunnel right under the walls of the prison? Or even steal a guard uniform to blend in with your captors?
The Escapists is a unique prison sandbox experience with lots of items to craft and combine in your daring quest for freedom. Life in prison will keep you on your toes with the strict rules that you'll have to break. The guards are out to stop any escape attempts, so you'll have to avoid suspicious behaviour by attending roll calls, working a prison job and hiding your stolen craftables.
Escaping is what you do best, and you'll have to prove your skills in a variety of challenging prisons from across the world.
Become an Escapist now!
Specifications:-
WINDOWS
Minimum/Recommended
OS-Windows XP
Processor-Dual Core CPU 2.4 gHz
Memory-2 GB RAM
Graphics-Intel HD Graphics 4000, Nvidia GeForce 8000, ATI Radeon HD 4800 Series
Storage-2 GB available space
Sound Card-Windows Compatible Card
Additional Notes
We recommend updating your PC's hardware drivers before playing. If your PC is no longer supported by your manufacturer and your hardware drivers are very old, you may experience difficulty running the game. Please check with your PC manufacturer for more details.
Languages Supported
English, French, Italian, German, Spanish - Spain, Russian, Polish
The process to get:-
Visit the The Escapists Giveaway page
Click on Get.
Log in to your Epic Game Store account. Click on Place order.
On successful order, you will get a receipt in your email. Download Epic Game Launcher, install it on your computer to access your game.
Enjoy!