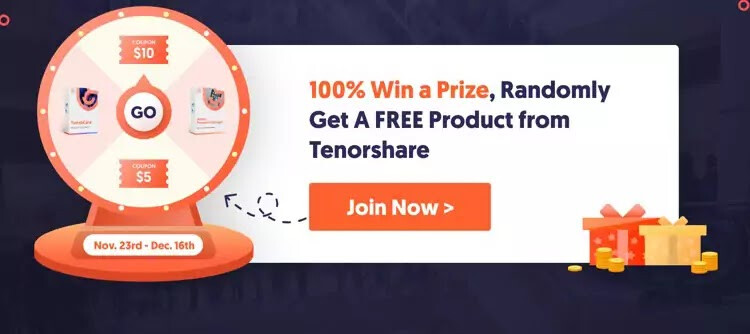 100% Win a Prize, Randomly Get A FREE Product from Tenorshare.
How to Participate:
Visit the Link
1- Click "Go" to get your prize.
2- 2 chances to participate per day.
3- Limited Time: November 23 - December 16, 2020
Every day use your 2 chance to get a free license for Tenorshare products and discount codes.
Enjoy!