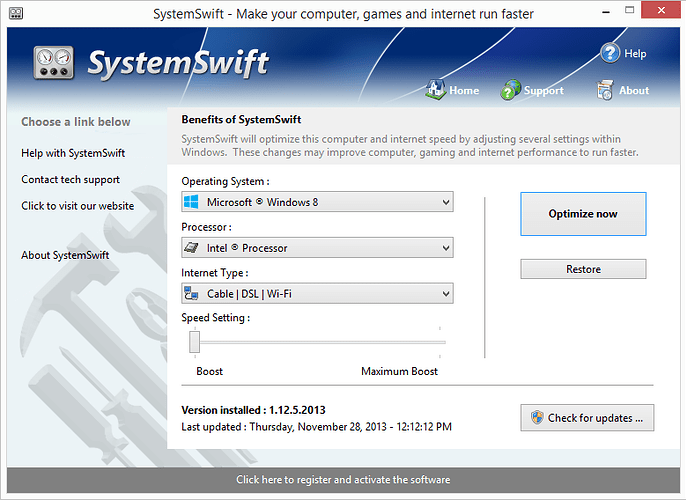 Here's the 2019 Halloween! Ready to get dressed in the funniest or horrifying costume? WonderFox is ready to offer you tons of candies! Say the magic words, and here come candies!
SystemSwift Giveaway!
SystemSwift sets the standard for PC and game optimization software. A combination of our three products PCMedik, GameGain, and Throttle; SystemSwift instantly makes your computer faster and fixes common problems associated with frustrating slowdowns and errors, squeezes out every last bit of performance your computer and games are capable of and increases the speed of your internet connection.
Now, please follow the steps below to get the software for free.
Step 1, Download SystemSwift here and then install it to your PC.
http://www.pgware.com/downloads/systemswift-wfs.exe
This download link has no bundle/adware and is completely free *
Step 2, launch it, and then register it with the following steps:
⦁ Click the following link to create an automatically license code:
http://www.pgware.com/promo/wonderfox/systemswift/
⦁ Use the automatically license code to register the program.
Notice! * Only one serial number will generate per user - after you generate a license/serial it will always generate the same serial for the end-user, serial numbers should never be shared with others as the serial will automatically become locked out if several users use the same serial *
Step 3, Enjoy the full features.
LIMITED TIME OFFER!
ENJOY!