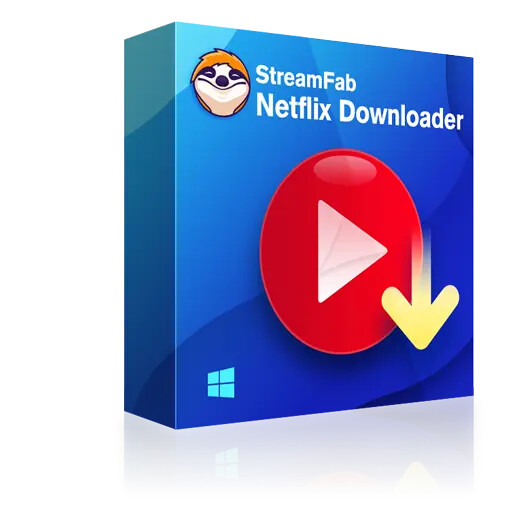 Download Netflix movies and TV shows with full HD 1080p quality and enjoy your videos offline.
Features:-
Download videos from all Netflix regional sites
The professional Netflix video Downloader is the perfect companion to those who are frequently traveling and on the go, and in need of a tool for downloading videos from Netflix for offline viewing.
Now, with the StreamFab Netflix Downloader, you can download Netflix movies and videos from various regional sites, including the US, Germany, Japan, UK, and France.
Download videos and save them as MP4 files
With this Netflix video downloader, there is also no need to worry about any compatibility issues, as videos are automatically downloaded and saved as MP4 files. This allows you to view on almost any device.
In terms of quality, you are able to download videos with a high quality of up to 1080P and EAC3 5.1 audio tracks.
Pre-select audio and subtitles according to the UI language
Usually, there are many different languages to choose from for video subtitles and audio. Using the Netflix Downloader, audio and subtitle language tracks will conveniently be pre-selected according to the UI language you have set.
Should you need the audio and subtitle tracks in other languages, the downloader will also list these, making them available for download as well.
Save subtitles as SRT files or remix them into the video
Not only do you have the freedom to choose to download your subtitles in multiple different languages, but you can also choose between saving subtitles as an SRT file, or remix them within your videos. The choice is yours.
Take advantage of Batch Mode and Fast Speed
The StreamFab Netflix Downloader offers batch download mode as well as a supremely fast download speed. The Batch Mode allows you to choose all the episodes in a season at once, or even the entire season simultaneously.
This Netflix Downloader also offers a fast downloading speed. This is useful when you have multiple videos to download, as it only takes around 20 minutes for a movie to download.
Download media server friendly metadata info
Finally, one of the most useful features when managing a larger volume of videos is the ability to download all the metadata info for your TV shows and movies. This means that you can have all the information about each video, such as movie title, cast, season, episode title, and cover right there when your download is complete.
This will make it effortless to create and manage your ideal media library with media servers such as DVDFab Player 6, Plex, Kodi, or others.
The process to get the license key:-
Visit the Giveaway Link
Enter your email id and click on Get it Now for Windows or Mac. You will receive an email containing instructions on what to do next.
Software:-
Install and follow the process mentioned in the email.
Note:- As it is a giveaway software activate ASAP before it ends.
Enjoy!